Graphic Designer - Hastings
Graphic Designer
Every logo, every brochure layout and every "click here" button is the work of a graphic designer. It's probably true to say that if a graphic designer has done a good job, the viewer hardly recognises that they are looking at their work – but if the design is bad, they are the first person to blame. That's why a qualified graphic designer is so crucial to any organisation that is aiming to communicate and turn browsers into customers.
Graphic design is often compared to art, but in reality it's an exercise in problem solving. There's a goal and an available space, and it's the graphic designer's job to utilise imagery, colour and words that make the user perform an action. In this respect it's psychological, and the knowledge of how people react to all sorts of visual cues is what makes the graphic designer an expert in their trade.
So next time you effortlessly browse through a website or admire a poster, just remember that it's all because a graphic designer has skillfully put it together to make your journey easier
The skills required
Graphic design recruitment focuses on two elements: the education and the portfolio. Many businesses want to work with fully trained graphic designers who have a degree in the subject, or something similar such as illustration or art and design. That assures them that you understand the human element of the discipline as well as the technical requirements
You'll need a strong portfolio of your work. That should include as much recent work as possible, and it should preferably also include details of the brief you were given and the turnaround times you delivered, as an end product often doesn't tell the whole story.
Typical roles we recruit for
ROLES
Graphic Designer Jobs in Hastings
Hastings has no historical claims on the UK's culture – unless you count a minor scuffle in 1066 that changed the rulers of the nation forever. In fact, the main battle took place on a Senlac Hill, about 6 miles (10 km) to the northwest of the town, but it's known to generations of schoolchildren as the Battle of Hastings. Perhaps if Harold had not needed to take his army north to repel an invasion of Norsemen just as the Norman invasion was happening, the battle, and British history, would have been very different. And that probably means we wouldn't all be here, so we owe the Norwegians one!
The town became an important fishing village as time progressed, and fishing still plays a part in the town, and the largest beach-based fishing fleet in Europe is based there. The town, like many seaside towns, thrived during the Victorian period, especially when the railway came, and Hastings was one of a string of popular holiday destinations along the south coast. It still remains so.
Hastings is a relatively large town, with a static population approaching 100,000. Its tourism industry is its largest employer, but fishing and its related industries is still quite important. Around the town there are many small businesses and a few retail and industrial parks. The diversity of industry and the population that changes seasonally means that Graphic Designer jobs do appear from time to time in Hastings, so it is always worth checking with us to see if anything is in the pipeline in or around the town.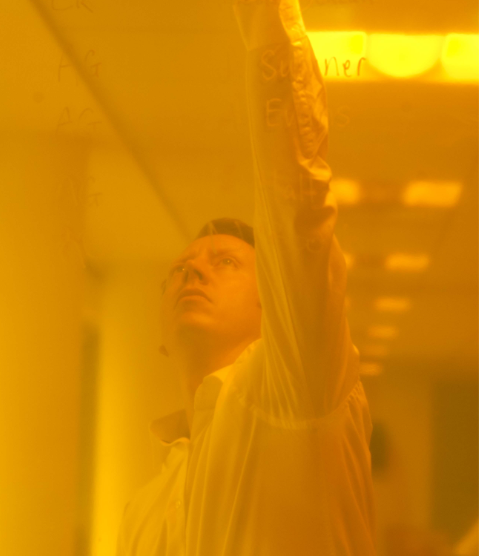 Whether you are a client or a candidate, getting to know you helps us to understand and anticipate your needs. Why not get in touch and see just what we can do for you today?