Graphic Designer - Milton Keynes
Graphic Designer
Every logo, every brochure layout and every "click here" button is the work of a graphic designer. It's probably true to say that if a graphic designer has done a good job, the viewer hardly recognises that they are looking at their work – but if the design is bad, they are the first person to blame. That's why a qualified graphic designer is so crucial to any organisation that is aiming to communicate and turn browsers into customers.
Graphic design is often compared to art, but in reality it's an exercise in problem solving. There's a goal and an available space, and it's the graphic designer's job to utilise imagery, colour and words that make the user perform an action. In this respect it's psychological, and the knowledge of how people react to all sorts of visual cues is what makes the graphic designer an expert in their trade.
So next time you effortlessly browse through a website or admire a poster, just remember that it's all because a graphic designer has skillfully put it together to make your journey easier
The skills required
Graphic design recruitment focuses on two elements: the education and the portfolio. Many businesses want to work with fully trained graphic designers who have a degree in the subject, or something similar such as illustration or art and design. That assures them that you understand the human element of the discipline as well as the technical requirements
You'll need a strong portfolio of your work. That should include as much recent work as possible, and it should preferably also include details of the brief you were given and the turnaround times you delivered, as an end product often doesn't tell the whole story.
Typical roles we recruit for
ROLES
Graphic Designer Jobs in Milton Keynes
Situated in Buckinghamshire, Milton Keynes is a new town that was designated in 1967. At the time, it was selected due to its more-or-less equal distance from Birmingham, London, Leicester, Cambridge and Oxford.

Before it was a new town, however, Milton Keynes was a village - and one with an intriguing history. Early settlements in the area date back to the Iron Age, while other inhabitants over the centuries included Romans, Normans and the Anglo-Saxons.

Today, Milton Keynes comprises a number of communities. Bletchley, for instance was an important location during the second world war - it was home to the Government Code and Cypher School, where Alan Turing (often called the father of computer science) helped to crack the Enigma code. Meanwhile, Bradwell Abbey was a Benedictine Priory and was an economic hub prior to the Dissolution of the Monasteries.

For anyone seeking Graphic Designer opportunities, there are a number of big names that call the region home. These include The Open University, Abbey National, Buckingham Foods and Argos. Coca-Cola has a large manufacturing site in Milton Keynes, producing Capri-Sun and Monster Energy products, as well as bulk products for distribution to companies like McDonald's.

In addition, organisations that promote sustainable energy - such as the National Energy Foundation and the National Home Energy Rating Scheme are located in Knowlhill, along with the National House Building Council, a number of law firms, graphics design companies and warehousing facilities.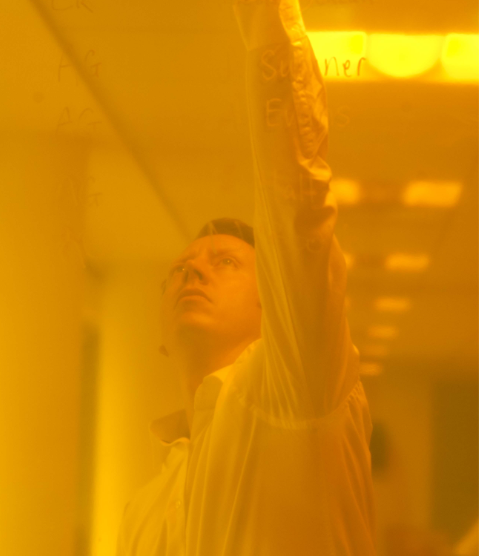 Whether you are a client or a candidate, getting to know you helps us to understand and anticipate your needs. Why not get in touch and see just what we can do for you today?