Graphic Designer - Northern Ireland
Graphic Designer
Every logo, every brochure layout and every "click here" button is the work of a graphic designer. It's probably true to say that if a graphic designer has done a good job, the viewer hardly recognises that they are looking at their work – but if the design is bad, they are the first person to blame. That's why a qualified graphic designer is so crucial to any organisation that is aiming to communicate and turn browsers into customers.
Graphic design is often compared to art, but in reality it's an exercise in problem solving. There's a goal and an available space, and it's the graphic designer's job to utilise imagery, colour and words that make the user perform an action. In this respect it's psychological, and the knowledge of how people react to all sorts of visual cues is what makes the graphic designer an expert in their trade.
So next time you effortlessly browse through a website or admire a poster, just remember that it's all because a graphic designer has skillfully put it together to make your journey easier
The skills required
Graphic design recruitment focuses on two elements: the education and the portfolio. Many businesses want to work with fully trained graphic designers who have a degree in the subject, or something similar such as illustration or art and design. That assures them that you understand the human element of the discipline as well as the technical requirements
You'll need a strong portfolio of your work. That should include as much recent work as possible, and it should preferably also include details of the brief you were given and the turnaround times you delivered, as an end product often doesn't tell the whole story.
Typical roles we recruit for
ROLES
Graphic Designer Jobs in Northern Ireland
The smallest country in the UK, Northern Ireland has traditionally been associated with industries like shipping, rope making and textile manufacture. In fact, during the American Civil War, the supply of cotton from the States was cut and Belfast gained the nickname Linenopolis, as Irish linen helped to alleviate problems caused by the shortage.
During the 18th and 19th centuries, Belfast was home to many of the world's top shipbuilders, including Harland and Wolff, the firm that went on to build the RMS Titanic, her sisters the Britannic and Olympic and other vessels like the HMS Belfast during the early 20th century.

Northern Ireland has also seen its share of violence and civil unrest, during a period known as the Troubles, which lasted from the late 1960s until the signing of the Good Friday Agreement in 1998.
Since then, the country has grown more stable and a number of redevelopment projects have helped to turn Northern Ireland into a thriving place with an economy based mainly in the service sector - although many of the older business are still in operation. What's more, there are plenty of opportunities for those seeking Graphic Designer vacancies.
Just some of the companies with regional headquarters or other facilities in the region include DuPont and Caterpillar. In addition, Short Brothers, one of the first companies in the world to produce aircraft, moved to Northern Ireland in 1948 - today it owned by Bombardier Aerospace and produces flight control systems and other components.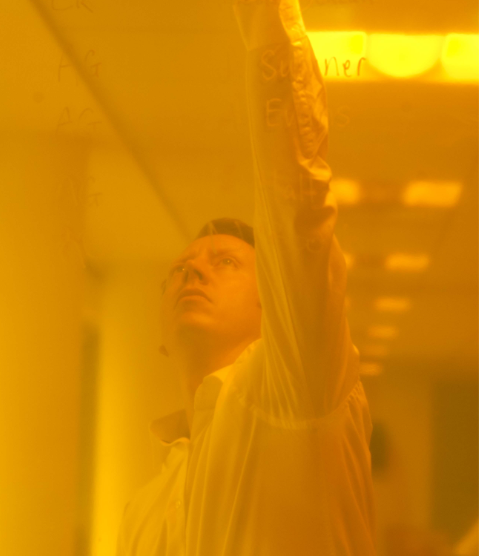 Whether you are a client or a candidate, getting to know you helps us to understand and anticipate your needs. Why not get in touch and see just what we can do for you today?