Graphic Designer - Redditch
Graphic Designer
Every logo, every brochure layout and every "click here" button is the work of a graphic designer. It's probably true to say that if a graphic designer has done a good job, the viewer hardly recognises that they are looking at their work – but if the design is bad, they are the first person to blame. That's why a qualified graphic designer is so crucial to any organisation that is aiming to communicate and turn browsers into customers.
Graphic design is often compared to art, but in reality it's an exercise in problem solving. There's a goal and an available space, and it's the graphic designer's job to utilise imagery, colour and words that make the user perform an action. In this respect it's psychological, and the knowledge of how people react to all sorts of visual cues is what makes the graphic designer an expert in their trade.
So next time you effortlessly browse through a website or admire a poster, just remember that it's all because a graphic designer has skillfully put it together to make your journey easier
The skills required
Graphic design recruitment focuses on two elements: the education and the portfolio. Many businesses want to work with fully trained graphic designers who have a degree in the subject, or something similar such as illustration or art and design. That assures them that you understand the human element of the discipline as well as the technical requirements
You'll need a strong portfolio of your work. That should include as much recent work as possible, and it should preferably also include details of the brief you were given and the turnaround times you delivered, as an end product often doesn't tell the whole story.
Typical roles we recruit for
ROLES
Graphic Designer Jobs in Redditch
Redditch is a moderately populated Worcestershire town situated about 12 miles (20 km) south of the centre of Birmingham. Worcester is the same distance to the west and Leamington Spa is over to the west, and the whole town is surrounded from west to north to east by a curve made up of the M5, M42 and M40. The town's population is around 80,000.
The town is historically noted as being the manufacturing base for needles, and at one point 90 per cent of the world's needled could trace its journey back to Redditch. The industry has largely gone away now, replaced by a multitude of small manufacturing businesses. However the needle-making heritage lives on in the shape of the National Needle Museum, which tussles with Keswick's pencil museum for the top spot on most tourists' must-visit-before-I-die lists.
Redditch became a new town after the Second World War, and much of the old buildings and infrastructure was demolished to make way for a more modern, planned town. The town has a few notable residents in the world of business. Motoring and cycling retailer and windscreen wiper blade fitter Halford's has its headquarters in the town, as does the engineering company GKN (formerly Guest, Keen and Nettlefolds), which can trace its history back to the 1700s. There's also a major shopping centre, Kingfisher, which is responsible for creating a lot of local jobs. With such a diversity in Redditch and great links to major cities, it's little surprise that Graphic Designer jobs appear in our inbox from time to time.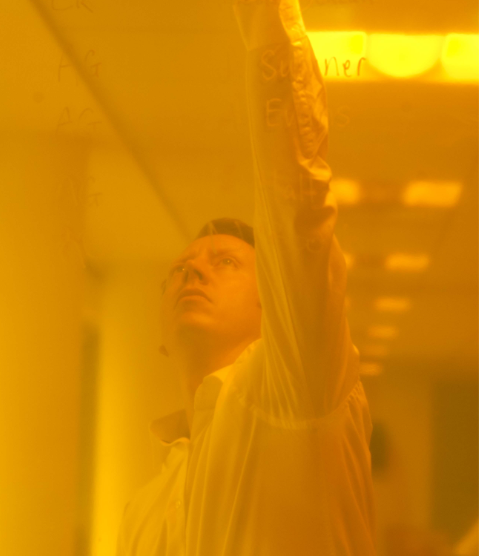 Whether you are a client or a candidate, getting to know you helps us to understand and anticipate your needs. Why not get in touch and see just what we can do for you today?