Graphic Designer - Rotherham
Graphic Designer
Every logo, every brochure layout and every "click here" button is the work of a graphic designer. It's probably true to say that if a graphic designer has done a good job, the viewer hardly recognises that they are looking at their work – but if the design is bad, they are the first person to blame. That's why a qualified graphic designer is so crucial to any organisation that is aiming to communicate and turn browsers into customers.
Graphic design is often compared to art, but in reality it's an exercise in problem solving. There's a goal and an available space, and it's the graphic designer's job to utilise imagery, colour and words that make the user perform an action. In this respect it's psychological, and the knowledge of how people react to all sorts of visual cues is what makes the graphic designer an expert in their trade.
So next time you effortlessly browse through a website or admire a poster, just remember that it's all because a graphic designer has skillfully put it together to make your journey easier
The skills required
Graphic design recruitment focuses on two elements: the education and the portfolio. Many businesses want to work with fully trained graphic designers who have a degree in the subject, or something similar such as illustration or art and design. That assures them that you understand the human element of the discipline as well as the technical requirements
You'll need a strong portfolio of your work. That should include as much recent work as possible, and it should preferably also include details of the brief you were given and the turnaround times you delivered, as an end product often doesn't tell the whole story.
Typical roles we recruit for
ROLES
Graphic Designer Jobs in Rotherham
Rotherham first came into bloom in the Middle Ages, when it became an important market town for the region. But it was the discovery of coal in the area that made it into an industrialised town in the 18th and 19th centuries. This helped the iron smelting works that sprung up, and Rotherham became well known for its cast iron, with its fireplaces, stoves and fencing being exported widely.
Later, the skills were used to develop steelworks, but although successful, it was neighbouring city Sheffield that became synonymous with quality steelware. Ironically, Rotherham is now a respected centre of high-tech steel components, and some of its local firms precision engineer steel for the aviation and motor racing industries. Rolls Royce have recently started work on a casting factory for their jet engine components, such is the expertise in the area.
One trade Rotherham also became well known for was milling (hence Rotherham United FC's nickname "the millers"). Dozens of large mills were erected in the town, with grain being brought into the city from the surrounding areas. The link with the food industry remains today, as Premier Foods has a warehousing and distributions centre, which is in fact on the site of a mill. This is one of the reasons, along with good road, rail and industry links, that makes Rotherham a good place for Graphic Designer vacancies.
Rotherham is the home town of goalkeeper David Seaman (and referee Howard Webb), politician William Hague and, most importantly, Barry and Paul Elliott, also known as the Chuckle Borthers.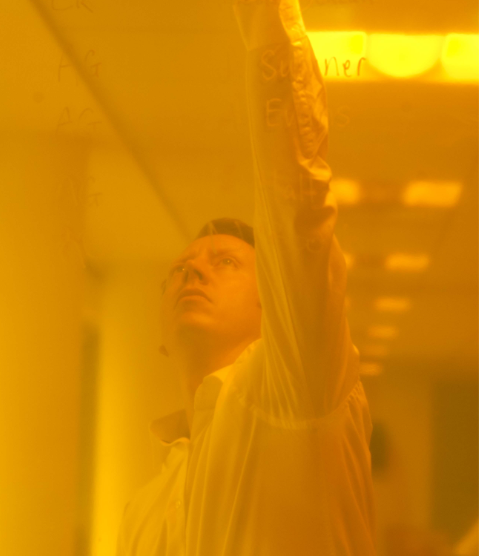 Whether you are a client or a candidate, getting to know you helps us to understand and anticipate your needs. Why not get in touch and see just what we can do for you today?