Graphic Designer - Slough
Graphic Designer
Every logo, every brochure layout and every "click here" button is the work of a graphic designer. It's probably true to say that if a graphic designer has done a good job, the viewer hardly recognises that they are looking at their work – but if the design is bad, they are the first person to blame. That's why a qualified graphic designer is so crucial to any organisation that is aiming to communicate and turn browsers into customers.
Graphic design is often compared to art, but in reality it's an exercise in problem solving. There's a goal and an available space, and it's the graphic designer's job to utilise imagery, colour and words that make the user perform an action. In this respect it's psychological, and the knowledge of how people react to all sorts of visual cues is what makes the graphic designer an expert in their trade.
So next time you effortlessly browse through a website or admire a poster, just remember that it's all because a graphic designer has skillfully put it together to make your journey easier
The skills required
Graphic design recruitment focuses on two elements: the education and the portfolio. Many businesses want to work with fully trained graphic designers who have a degree in the subject, or something similar such as illustration or art and design. That assures them that you understand the human element of the discipline as well as the technical requirements
You'll need a strong portfolio of your work. That should include as much recent work as possible, and it should preferably also include details of the brief you were given and the turnaround times you delivered, as an end product often doesn't tell the whole story.
Typical roles we recruit for
ROLES
Graphic Designer Jobs in Slough
Located in Berkshire, Slough is 22 miles west of London and ten miles from Heathrow airport. The borough is well-placed for travel to other parts of the country - or indeed other parts of the world - and it offers a wide range of options for those seeking Graphic Designer vacancies.
Until the 1800s, Slough was mainly an agricultural area with apple orchards and plant nurseries. It was also known for brick manufacture. In fact, the blocks used to build Eton College all came from Slough. However, after the Great Western Railway was built, this part of the economy began to decline and industry was on the rise.
The Slough Trading Estate was established in 1920 and was one of the earliest examples of this kind of commercial property in the UK. At the time, it was used for repairing and reselling ex-army vehicles, after the first world war, and was home to a number of factories.
Since the mid 1990s, Slough's economy has shifted from manufacturing to information technology and the majority of the factories have since been shut down and replaced with offices.
Today, the Slough Trading Estate is the largest of its type in Europe, with more than 600 buildings, 500 companies and around 20,000 people working there on a daily basis. Current resident businesses include Mars, Fiat, LG, Ferrari, Fullers Logistics, Stanley Black and Decker and Telefonica O2.
In addition, Slough is home to various financial and business services organisations, while health and education are also responsible for a significant portion of the region's employment opportunities.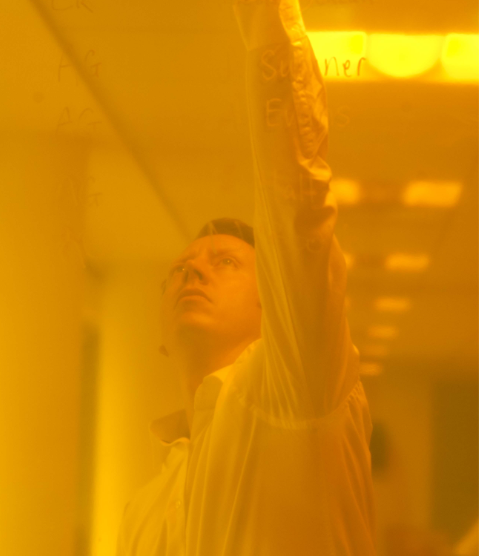 Whether you are a client or a candidate, getting to know you helps us to understand and anticipate your needs. Why not get in touch and see just what we can do for you today?