Graphic Designer - Torquay
Graphic Designer
Every logo, every brochure layout and every "click here" button is the work of a graphic designer. It's probably true to say that if a graphic designer has done a good job, the viewer hardly recognises that they are looking at their work – but if the design is bad, they are the first person to blame. That's why a qualified graphic designer is so crucial to any organisation that is aiming to communicate and turn browsers into customers.
Graphic design is often compared to art, but in reality it's an exercise in problem solving. There's a goal and an available space, and it's the graphic designer's job to utilise imagery, colour and words that make the user perform an action. In this respect it's psychological, and the knowledge of how people react to all sorts of visual cues is what makes the graphic designer an expert in their trade.
So next time you effortlessly browse through a website or admire a poster, just remember that it's all because a graphic designer has skillfully put it together to make your journey easier
The skills required
Graphic design recruitment focuses on two elements: the education and the portfolio. Many businesses want to work with fully trained graphic designers who have a degree in the subject, or something similar such as illustration or art and design. That assures them that you understand the human element of the discipline as well as the technical requirements
You'll need a strong portfolio of your work. That should include as much recent work as possible, and it should preferably also include details of the brief you were given and the turnaround times you delivered, as an end product often doesn't tell the whole story.
Typical roles we recruit for
ROLES
Graphic Designer Jobs in Torquay
Torquay is located on the East-facing coastal area of Devon, in the area called Torbay. Exeter is 17 miles (27 km) to the north and Plymouth is 27 miles (43 k) to the west. Torquay was a tiny fishing and farming village until the Napoleonic wars, when the Royal Navy would take anchor in the bay and the members of the upper ranks would often go to shore in the area. It soon gained a reputation as being a healthy place to stay and by the 19th century, just in time for the arrival of the railways it became a famous spa town and later, a tourist resort. Nowadays it has a static population of around 65,000 but in high season this can swell to 200,000, the size of a small city.
Tourist towns almost always have great logistical requirements, which is why Graphic Designer jobs can sometimes become available in the town or the surrounding area. Torquay is not particularly industrialised, but there are several trading estates dotted around the outskirts. Plymouth and Exeter are better employers and are both nearby, which does make Torquay a popular commuter town, and people living there seeking non-tourism related work will often look north and west.
For its population, Torquay has produced a fair number of world-famous people. Top of the pile is thriller author Agatha Christie, for whom a mile of plaques, the "Agatha Christie Mile", is dedicated. Peter Cook, one half of Pete and Dud, was born in the town, as was comedy actor Miranda Hart and model Lily Cole. Sketches of The Goodies and Monty Python's Flying Circus were filmed there, and it was during one of the latter's stays that the team happened upon a grumpy hotelier who became the inspiration for Basil Fawlty, TV's most famous Torquay-based hotel owner.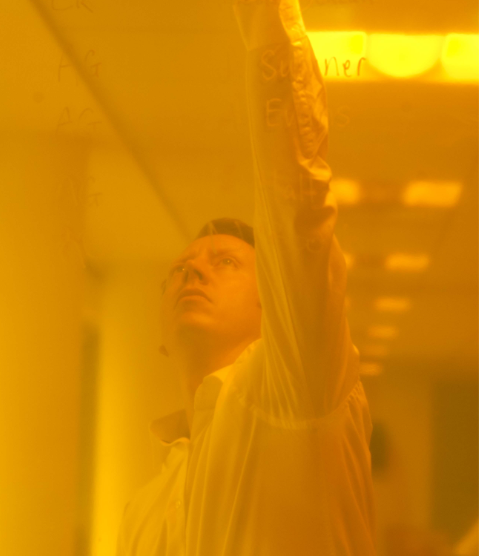 Whether you are a client or a candidate, getting to know you helps us to understand and anticipate your needs. Why not get in touch and see just what we can do for you today?