Graphic Designer - Wallasey
Graphic Designer
Every logo, every brochure layout and every "click here" button is the work of a graphic designer. It's probably true to say that if a graphic designer has done a good job, the viewer hardly recognises that they are looking at their work – but if the design is bad, they are the first person to blame. That's why a qualified graphic designer is so crucial to any organisation that is aiming to communicate and turn browsers into customers.
Graphic design is often compared to art, but in reality it's an exercise in problem solving. There's a goal and an available space, and it's the graphic designer's job to utilise imagery, colour and words that make the user perform an action. In this respect it's psychological, and the knowledge of how people react to all sorts of visual cues is what makes the graphic designer an expert in their trade.
So next time you effortlessly browse through a website or admire a poster, just remember that it's all because a graphic designer has skillfully put it together to make your journey easier
The skills required
Graphic design recruitment focuses on two elements: the education and the portfolio. Many businesses want to work with fully trained graphic designers who have a degree in the subject, or something similar such as illustration or art and design. That assures them that you understand the human element of the discipline as well as the technical requirements
You'll need a strong portfolio of your work. That should include as much recent work as possible, and it should preferably also include details of the brief you were given and the turnaround times you delivered, as an end product often doesn't tell the whole story.
Typical roles we recruit for
ROLES
Graphic Designer Jobs in Wallasey
After years of sailing the seven seas and bringing back cargoes and unlikely tales, the upper ranks of the merchant and military navies wanted somewhere pleasant to live, and if they weren't fed up of the sea, one such place might have been Wallasey. The town at the northern tip of the Wirral, opposite Liverpool, sprung up for just this reason, and it was full of large homes for such seamen to retire to. The town had a small presence already in the shape of a fort and lighthouse, both to protect the port, but it was barely inhabited. New Brighton, the most resort-like part, was named after Brighton on the south coast, and it was hoped that it would emulate its success.
Wallasey's population of around 60,000 is well connected by road, rail and sea. The M53 to Chester starts in the town and the Kingsway tunnel (known locally as the Wallasey Tunnel) picks up at the same point. By rail Wallasey is linked to Liverpool, the Wirral, North Wales and Chester, and the Mersey Ferry crosses from Wallasey's Seacombe terminal (as well as Birkenhead). Birkenhead and Wallasey would now probably be completely merged were it not for the dock that stretches 2600 metres inland.
Wallasey is now an integral part of the Liverpool and Birkenhead conurbation, and it is no longer a retreat for retired seamen, with most of their houses being converted into bed and breakfasts or flats long ago. The town's economy is now linked with those of its neighbouring towns and Liverpool, and that is not bad news for anyone looking for Graphic Designer work, as the region still has plenty of manufacturing and distribution industry.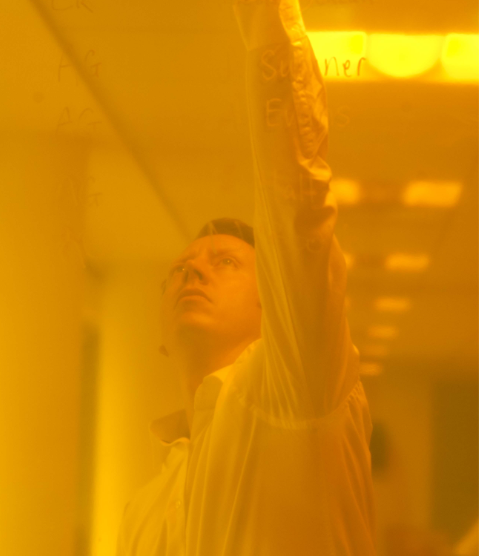 Whether you are a client or a candidate, getting to know you helps us to understand and anticipate your needs. Why not get in touch and see just what we can do for you today?