Graphic Designer
Every logo, every brochure layout and every "click here" button is the work of a graphic designer. It's probably true to say that if a graphic designer has done a good job, the viewer hardly recognises that they are looking at their work – but if the design is bad, they are the first person to blame. That's why a qualified graphic designer is so crucial to any organisation that is aiming to communicate and turn browsers into customers.
Graphic design is often compared to art, but in reality it's an exercise in problem solving. There's a goal and an available space, and it's the graphic designer's job to utilise imagery, colour and words that make the user perform an action. In this respect it's psychological, and the knowledge of how people react to all sorts of visual cues is what makes the graphic designer an expert in their trade.
So next time you effortlessly browse through a website or admire a poster, just remember that it's all because a graphic designer has skillfully put it together to make your journey easier
The skills required
Graphic design recruitment focuses on two elements: the education and the portfolio. Many businesses want to work with fully trained graphic designers who have a degree in the subject, or something similar such as illustration or art and design. That assures them that you understand the human element of the discipline as well as the technical requirements
You'll need a strong portfolio of your work. That should include as much recent work as possible, and it should preferably also include details of the brief you were given and the turnaround times you delivered, as an end product often doesn't tell the whole story.
Typical roles we recruit for
ROLES
Graphic Designer Jobs in Wigan
Wigan could be the archetypal northern town, fulfilling practically every stereotype people might have of the region. It was a relatively sleepy farming and market town in between the minor cities of Manchester and Liverpool and then along came the Industrial revolution and everything changed. While most northern towns had a single trade, be it coal, mills, glass or engineering, Wigan got a bit of everything, particularly the first two. The canals and railways came to town and the population exploded, and Wigan became a real powerhouse in the region, with an estimated thousand mines running simultaneously.
And then, true to the script, the town went into decline as manufacturing went abroad or the demand for its produce waned. But the population of Wigan weren't cowed by this. They diversified and the town is still thriving to this day. The Tote, Heinz, JJB Sports and Chinamex all have a presence here, and it's also the home of Uncle Joe's mintballs!
The town, which is situated between the M61 and the M6, has good shopping and employment, and has a lively entertainment sector, with revellers travelling miles for its night life. It also boasts two top-flight sports clubs: Wigan Athletic Football Club and the rugby league club Wigan Warriors. Ukulele and saucy song maestro George Formby was born in Wigan, as was 80s pop sensation Limahl (he of Kajagoogoo fame, not one of the other Limahls) and the band The Verve. Much-missed actor Roy Kinnear was born there too.
With great links to the major North West cities and towns, an active population of approaching 300,000 throughout the borough and a diverse employment status, Wigan is a great place to find a Graphic Designer position.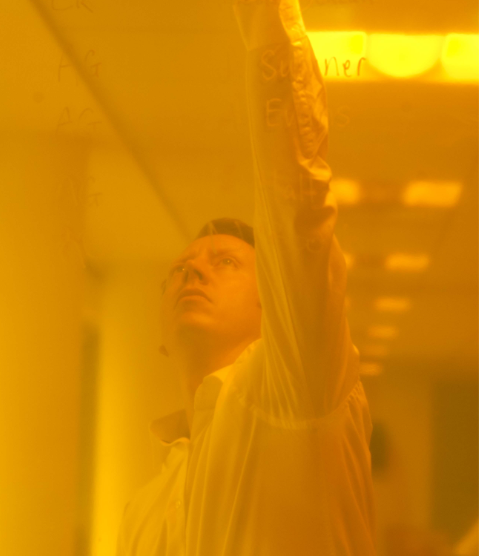 Whether you are a client or a candidate, getting to know you helps us to understand and anticipate your needs. Why not get in touch and see just what we can do for you today?