Group M P and L Manager - Gateshead
Group M, P & L Manager jobs
Materials, planning and logistics (M, P & L) management involves visualising entire supply chain and logistics operations as a whole and using this oversight to determine the direction of the various elements of the process. The ultimate aim of the M, P & L manager will be to maintain customer satisfaction and seek out efficiencies in the way the operation is run.
Supply chains are run by dedicated teams, each with their own specific areas, such as transport, warehousing and procurement. Left to their own devices they might run efficiently enough, but there could be issues regarding their interrelation and interactivity that generate inefficiencies. An example would be timing, where a component is processed more quickly than is required, which can actually cost money in terms of storage while it waits for the next step to be ready. It might be more efficient to slow this part of the process down and eliminate warehousing altogether.
By viewing the process as a self-sufficient organism, the M, P and L manager will be able to benefit from the zoomed-out view. The staff working within the links of the chain will not benefit from this view, but with good management they can all be brought into line for the benefit of the whole process.
The skills required
The most important personal characteristic will be a good business mind. Influencing the supply chain will, in effect, be the same as running a business, even though it will be part of a larger whole. That means that all the skills expected of the successful businessperson will need to be present in the group M, P & L manager, namely people management, an ability to analyse and understand often complex data, excellent communication skills and an instinct for organisation and micromanagement that will keep everything running smoothly and efficiently.
Ideally, the bulk of the communication will be with the customers and the elements of the chain, rather than the senior management of the company. The M, P and L manager will be expected to run his or her own office to the overall direction of the head office but with minimal contact. A strong an trustworthy personality will therefore be required.
Typical roles we recruit for
ROLES
Group M P and L Manager Jobs in Gateshead
Located just over the River Tyne from Newcastle, Gateshead has always been somewhat overshadowed and culturally engulfed by its neighbour in the public conscious, but it's a happening town in its own right, with a huge amount going for it in terms of art, sport and industry. Gateshead was busy during the Industrial Revolution, with coal mining and ironworks playing important roles; the town produced ships' anchors and chains for which demand was insatiable.
As the availability of electric energy took hold, Gateshead would become known as a cable manufacturing town, and the first trans-Channel telegraph wire was made there, as was half of the first transatlantic one. Sir Joseph Swan, one of those credited with the invention of the lightbulb, lived and performed his experiments in Gateshead, and it is thought that his house was the world's first to be electrified for lighting. Modern Gateshead is still thriving. It is home to Europe's largest shopping centre, the Metro Centre, as well as several trading and industrial estates. Gateshead, and its neighbour Newcastle, are ideal places to look for a Group M P and L Manager position. The region is doing well economically, and there's still a good deal of industry to complement the huge opportunity offered by its retail sector.
Culturally, Gateshead is head and wings above many larger towns and cities. Right at its south point is Antony Gormley's towering Angel of the North statue, and at its northernmost point are the Sage Gateshead and the Baltic Centre for Contemporary Art, which occupies what was a flour mill. Tow of the north's most iconic bridges, the "Blinking Eye" and the steel arch Tyne Bridge, both join Newcastle with Gateshead (along with five others). Gateshead stadium plays host to top athletics meetings, and for a month in 2006 was the location of the world 100 m sprint record (9.77 seconds) set by Asafa Powell.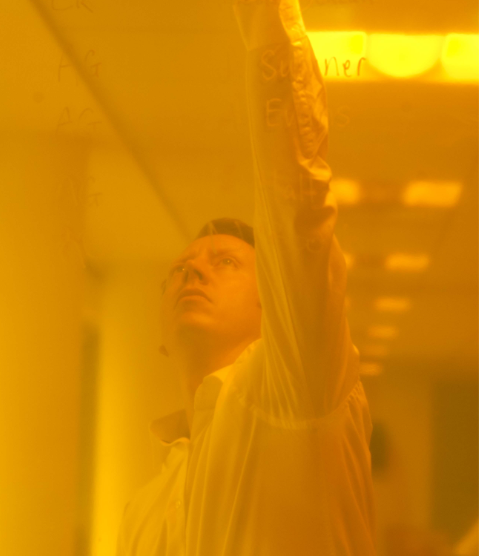 Whether you are a client or a candidate, getting to know you helps us to understand and anticipate your needs. Why not get in touch and see just what we can do for you today?