Group M P and L Manager - South Shields
Group M, P & L Manager jobs
Materials, planning and logistics (M, P & L) management involves visualising entire supply chain and logistics operations as a whole and using this oversight to determine the direction of the various elements of the process. The ultimate aim of the M, P & L manager will be to maintain customer satisfaction and seek out efficiencies in the way the operation is run.
Supply chains are run by dedicated teams, each with their own specific areas, such as transport, warehousing and procurement. Left to their own devices they might run efficiently enough, but there could be issues regarding their interrelation and interactivity that generate inefficiencies. An example would be timing, where a component is processed more quickly than is required, which can actually cost money in terms of storage while it waits for the next step to be ready. It might be more efficient to slow this part of the process down and eliminate warehousing altogether.
By viewing the process as a self-sufficient organism, the M, P and L manager will be able to benefit from the zoomed-out view. The staff working within the links of the chain will not benefit from this view, but with good management they can all be brought into line for the benefit of the whole process.
The skills required
The most important personal characteristic will be a good business mind. Influencing the supply chain will, in effect, be the same as running a business, even though it will be part of a larger whole. That means that all the skills expected of the successful businessperson will need to be present in the group M, P & L manager, namely people management, an ability to analyse and understand often complex data, excellent communication skills and an instinct for organisation and micromanagement that will keep everything running smoothly and efficiently.
Ideally, the bulk of the communication will be with the customers and the elements of the chain, rather than the senior management of the company. The M, P and L manager will be expected to run his or her own office to the overall direction of the head office but with minimal contact. A strong an trustworthy personality will therefore be required.
Typical roles we recruit for
ROLES
Group M P and L Manager Jobs in South Shields
South Shields sits at the mouth of the Tyne in Tyne and Wear, about 8 miles (13 km) downstream of Newcastle-upon-Tyne and Gateshead, and about the same distance north of Sunderland. Although mining, shipbuilding and docks played a massive role in the town's emergence during and after the Industrial Revolution, much of these industries has now been closed down, and the town relies on the service sector for local jobs. More likely, however, South Shields' inhabitants will commute to Newcastle or Sunderland for their working lives. The port is still active, and although it is a shadow of its former self, seems to be growing.
The town punches above its weight when it comes to the list of famous people who were born or brought up there. The director of Alien, Prometheus, Thelma and Louise and Gladiator, Ridley Scott was born there, as were F1 genius Sir Frank Williams, Python Eric Idle, novelist Catherine Cookson and comedian Sarah Millican. At least some of them still have their Tyneside accents!
If you're looking for Group M P and L Manager jobs in South Shields, it might be worth expanding your search a little to take in the surrounding towns and cities and perhaps even to look for related jobs rather than an exact match. Although the docks are active, there will be more diversity in Newcastle, Sunderland and Gateshead. Please ask our consultants if you are interested, as they will be able to do a more general search and flag up other positions that might be of interest.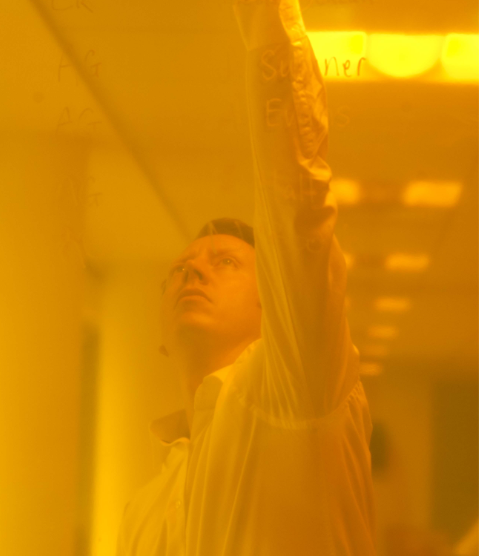 Whether you are a client or a candidate, getting to know you helps us to understand and anticipate your needs. Why not get in touch and see just what we can do for you today?