Group M P and L Manager - Rugby
Group M, P & L Manager jobs
Materials, planning and logistics (M, P & L) management involves visualising entire supply chain and logistics operations as a whole and using this oversight to determine the direction of the various elements of the process. The ultimate aim of the M, P & L manager will be to maintain customer satisfaction and seek out efficiencies in the way the operation is run.
Supply chains are run by dedicated teams, each with their own specific areas, such as transport, warehousing and procurement. Left to their own devices they might run efficiently enough, but there could be issues regarding their interrelation and interactivity that generate inefficiencies. An example would be timing, where a component is processed more quickly than is required, which can actually cost money in terms of storage while it waits for the next step to be ready. It might be more efficient to slow this part of the process down and eliminate warehousing altogether.
By viewing the process as a self-sufficient organism, the M, P and L manager will be able to benefit from the zoomed-out view. The staff working within the links of the chain will not benefit from this view, but with good management they can all be brought into line for the benefit of the whole process.
The skills required
The most important personal characteristic will be a good business mind. Influencing the supply chain will, in effect, be the same as running a business, even though it will be part of a larger whole. That means that all the skills expected of the successful businessperson will need to be present in the group M, P & L manager, namely people management, an ability to analyse and understand often complex data, excellent communication skills and an instinct for organisation and micromanagement that will keep everything running smoothly and efficiently.
Ideally, the bulk of the communication will be with the customers and the elements of the chain, rather than the senior management of the company. The M, P and L manager will be expected to run his or her own office to the overall direction of the head office but with minimal contact. A strong an trustworthy personality will therefore be required.
Typical roles we recruit for
ROLES
Group M P and L Manager Jobs in Rugby
The Warwickshire town of Rugby has several associations that make it well known, but by far the most notable is the game of rugby, which was supposedly invented when a boy, Webb Ellis, at school picked up the ball in a game of football in 1823 and ran with it (although some sport historians dispute the likelihood of this being true). The school in question was Rugby School, a public school that started off as a charitable place of education for local boys and ended up rather more exclusive.
The town is about as central in England as it's possible to be. It's located about 11 miles (18 km) east of Coventry, 18 miles (30 km) south of Leicester and 17 miles (28 km) north west of Northampton. Rugby is extremely well served by road and rail. It is surrounded to its north, east and south by the M6, M1 and M45 respectively, and has rail links to all the major metropolitan regions, a reminder of its importance in the railway golden age, when it was a key junction and engineering works.
Rugby might have a rather genteel image, and is quite a tourist magnet thanks to its beautiful Victorian architecture, but in reality it's quite an industrialised town. It has log been a centre of engineering; the first jet engine was built there and the turbine tradition lives on today in the shape of a major Alstom plant and the Rolls Royce plc plant just up the road in Ansty. The town is also associated with cement making. Rugby is a good place to look for Group M P and L Manager work as it has diversified into being a centre of distribution thanks to its transport links, but also because of its industry in the town and nearby.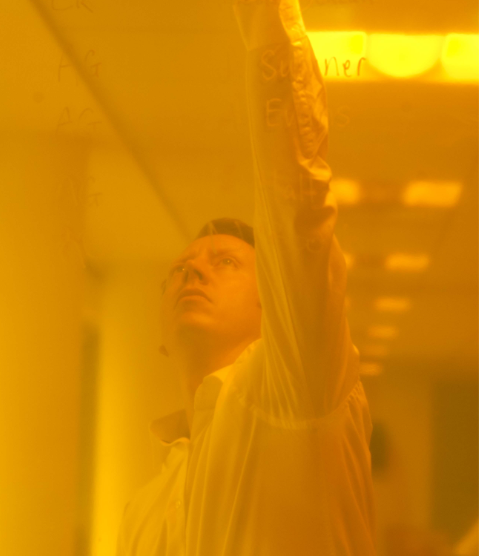 Whether you are a client or a candidate, getting to know you helps us to understand and anticipate your needs. Why not get in touch and see just what we can do for you today?