Group Supply Chain Analyst - Stevenage
Group Supply Chain Analyst jobs
Any business needs to constantly be on the lookout for inefficiencies and better ways to do things in the future, but in supply chain the costs of inefficiency can be massive. Unnecessary transportation, warehousing and waste can add millions to the costs of a large company or group, but the danger is that such costs can go unnoticed or can be relics of old ways of doing things that were never updated.
The group supply chain analyst will be in charge of gathering and using data within a business group and looking for areas where savings can be made, whilst all the time remaining alert to potential impacts on customer satisfaction. Chasing down inefficiencies in a supply chain can sometimes feel like squeezing air out of an inflatable bed – squeezing here can make a bulge there – so the analyst will have to be mindful that they are dealing with a whole system, not just a series of parts. If might sometimes be beneficial to leave superficial inefficiencies in place if they benefit the entire chain.
Often, the group supply chain analyst will not have executive powers and will be part of a team of analysts, perhaps working under a materials, planning and logistics (M, P & L) manager. In such cases the analyst will need to be focused on improving and maintaining service in a small section of the chain while those senior to him or her make the business decisions.
The skills required
The group supply chain analyst will need to be an expert at both looking at the big picture (i.e. the whole supply chain) and analysing the micro data (e.g. fuel usage on a particular journey, warehousing costs etc.). They will need to eat, drink and sleep statistics and will have an excellent grasp of mathematics.
A thorough understanding of the supply chain and logistics industries will be a distinct advantage, and experience of related industries, such as procurement or retail, will certainly do the applicant no harm.
Gathering and manipulating data will be the nuts and bolts of the job, but ultimately the data and any conclusions will need to be presented in a clear and concise manner, be it verbally, through presentations or digitally. It will therefore be vital that the group supply chain analyst will be a great communicator who is equally comfortable dealing with fellow employees and senior and middle management.
Typical roles we recruit for
ROLES
Group Supply Chain Analyst Jobs in Stevenage
Located about 28 miles (45 km) directly north of the centre of London, Stevenage was one of the new towns that were planned after the Second World War to provide new lives for those whose homes and livelihoods had been shattered in the Blitz. As with other towns such as Milton Keynes, Hemel Hempstead and Crawley, it was built on an existing village, although the infrastructure had to be upgraded. Stevenage boasted a pedestrianised town centre, the first purpose-built one in the UK, although ironically it was cars that would go on to put Stevenage on the map …
The town is well connected, with the A1(M) skirting its west side and the East Coast Mainline having a stop in the town. Luton airport is just to its west and Stansted is 16 miles (27 km) to the east. There's a good deal of light industry in Stevenage, mainly concentrated in two industrial estates in its north-east and south-west corners, and these employ a good deal of its population.
The town has produced a number of top-ranking sportspeople in its recent history. Aston Villa, Manchester United and England winger Ashley Young was born there, and golfer Ian Poulter was born just outside the town in the neighbouring town of Hitchen. But in pole position is Lewis Hamilton, the local boy who started his career racing remote controlled cars before rising through the ranks and becoming Formula One world champion in 2008 for McLaren.
As with most of the purpose-built new towns, whose infrastructure was designed in the motoring age, Stevenage has attracted a healthy cross section of industries. With all the raw materials and finished products to move around, and a local population of around 90,000 to serve, Group Supply Chain Analyst positions are not unusual in the town.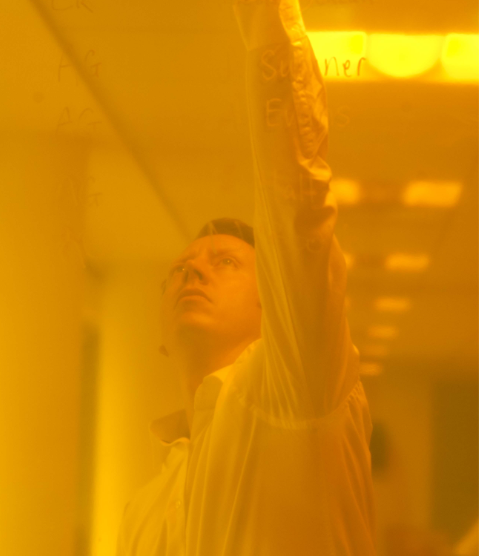 Whether you are a client or a candidate, getting to know you helps us to understand and anticipate your needs. Why not get in touch and see just what we can do for you today?