Group Supply Chain Manager jobs
As companies grow, change, merge and separate, their needs and management structures change. When they become groups, the management requirements are diverse, as there will be the considerations of several individual businesses to deal with; the efficiency and profitability of each must be maximised from above, with a "big picture" approach.
The group supply chain manager will head up a team of managers, analysts, forecasters and planners who in turn will help to create strategies that will be delivered to the individual parts of the group to put into operation. While there might be the need for some micromanagement, this role will tend to be strategically focused, and will principally be a financial role. However it will also have human resources, legal and compliance duties to adhere to.
In some cases, however, especially when a group's supply chains are heavily integrated with each other, the group supply chain manager will be in charge of an operation similar to that of a normal supply chain management operation. In these situations they could be more heavily involved with the suppliers and customers, and will treat the individual divisions as a whole, performing planning, warehousing, forecasting and logistics support. The nature of the job will largely depend on the size and nature of the business.
The skills required
Great communication and management skills will be vital elements in the group supply chain manager's personality and training. They will be dealing with other managers and directors daily, receiving and transmitting targets, budget information and strategic plans, and will be expected to get them across clearly and unambiguously.
When the group supply chain manager has a more hands-on role within the supply chain, he or she must possess an analytical and methodical approach to work. Much of the calculations side of logistics planning will not be in the manager's daily schedule, but a good knowledge of the IT solutions used will be useful, along with general IT skills such as the solutions found in the office environment. A good grasp of business acumen will be a key skill. The supply chain manager might have a good deal of autonomy and little contact with the board, so being able to treat the chain under his or her control as if it were a self-contained business will help with operations and budgeting.
Group Supply Chain Manager Jobs in Exeter
Situated in Devon, Exeter is a historic city on the River Exe. It is known as being one of the most profitable locations to base a business, meaning there are many opportunities for those seeking Group Supply Chain Manager roles.
People have been living in this area for thousands of years - and the easily navigable river meant that there was a thriving trade with the Mediterranean as far back as 250 BC.
During the Middle Ages, Exeter had one of the largest markets in the south-west and it was also known for its annual fairs, which continued until the 16th century.
At the dawn of the Industrial Revolution, Exeter's industry was mainly based on agricultural products. Water power was used to some degree, but the city was too far from a source of coal to make the most of steam power.
The development of the canal network did, however, help to boost Exeter's prominence, and the Bristol and Exeter Railway opened in 1844, further building the local economy.
Today, Exeter is a bustling city with plenty of retail space, particularly in the Princesshay Shopping Centre. It is also home to a number of big employers, with a several companies employing 1,000 people or more - such as British Telecom, EDF and Flybe.
In 2004, the Met Office relocated to Exeter and this organisation is now one of the largest employers in the region, along with Devon County Council and the University of Exeter. Other companies with a significant presence include Tesco, the Highways Agency and Alcoa Howmet.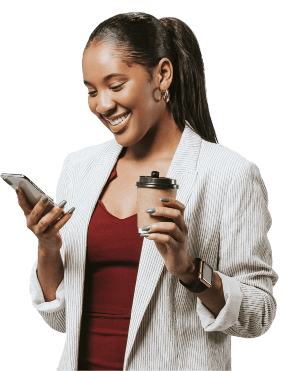 Cast UK's supply chain opportunities
Cast UK have jobs all over the country, so are well placed to find you work in wherever you are located or plan to locate. If you're moving house, please see if there are any positions available in the area you're moving to; and if you're simply looking for more fulfilment in your working life, there could be an employer looking for the skills you have.
We were founded by logistics, procurement and supply chain specialists, and our consultants are all from these backgrounds too, so we have in-depth knowledge of what employers and candidates are looking for. Employers come to us to find candidates because they're confident that we'll help them find the most appropriate managers and executives.
Once we have your details, we'll be able to start matching you with positions as soon as they arise, so do get in touch if you're looking for a job in warehousing or logistics.
To find out more about how Cast UK can help you recruit a Group Supply Chain Manager for your business or find you a job as a Group Supply Chain Manager then contact one of our consultant team on 0333 121 3345.
Contact us
Similar roles we recruit for
ROLES