Head of Business Change - Newcastle-under-Lyme
Head of Business Change Jobs
All successful businesses embrace change as an essential part of the growth process. Sometimes it can be difficult to achieve, with resistance from within and without, but when it's done well the benefits will be felt by the company for years, or decades, to come. But change needs to be managed, and that is where the head of business change plays such a vital role. He or she oversees the process from identifying weaknesses in the business model right through to monitoring the effects of any changes that have been applied.
The head of business change has widely varying roles depending on the size and nature of the business. In smaller companies, he or she may have a directorial role and may oversee a handful of employees or managers as change is implemented. In a larger company, the head of business change could be making cultural or systemic changes that are worth millions and affect thousands of employees, making it a hugely influential and important position.
The skills required
The best heads of business change have experience in project management and delivery. Even if the job does not require those skills directly, it's likely that you will be working closely with project managers to ensure change takes place at a manageable rate, and an insight into how they work is invaluable. You are going to need excellent communication skills as you will often be receiving information from the board and delivering the message right the way down the hierarchy in a manner that suits them so that they can best understand and implement the changes required.
You need to be able to analyse and project cause and effect based on the best possible information so that the changes you are proposing or implementing can be measured and their success can be assessed. Experience within the sector occupied by the company seeking a head of business change is advantageous, as every industry has its own way of working and you should also be better placed to identify trends that add up to the necessity for change.
Typical roles we recruit for
ROLES
Head of Business Change Jobs in Newcastle-under-Lyme
The Staffordshire town of Newcastle-under-Lyme (not to be confused with Newcastle-upon-Tyne) adjoins the city of Stoke-on-Trent along all of its eastern edge; without looking at a boundary map it would be difficult to discern where one ends and the other begins. The town did have a similar industrial history to Stoke, namely pottery and porcelain manufacture, until the mid-1700s when it all but stopped, giving way to brick making, clothing, cotton milling, coal mining and engineering. Engineering and clothing manufacturing still dominate the town's industries; many military and police uniforms are made here.
In the early 1900s, the Stoke area was an amalgamation of a number of moderately sized towns, chief among them Stoke, Hanley, Newcastle-under-Lyme, Burslem, Fenton, Tunstall, Longton, Smallthorne, Kidsgrove, and Audley. A motion was put to parliament to amalgamate them all into one city in what was known as the Federation of Stoke-on-Trent. Newcastle-under-Lyme was the only one to reject the plan, partly because the others were heavily involved in the pottery industry and Newcastle no longer was. Newcastle's opposition was recognised and so it came to be that the town now exists almost engulfed by Stoke-on-Trent.
With a population of about 75,000 and a huge regeneration effort recently being completed, Newcastle-under-Lyme has undergone something of a rebirth of late, after a few decades of gradual decline. We do see more Head of Business Change jobs appearing in the town, which is often indicative of renewed economic activity.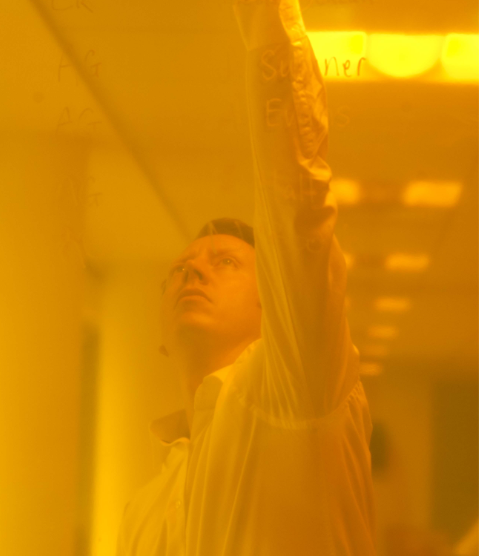 Whether you are a client or a candidate, getting to know you helps us to understand and anticipate your needs. Why not get in touch and see just what we can do for you today?