Head of Business Transformation - Dundee
Head of Business Transformation Jobs
Most businesses reach a point where they have to decide whether to undergo a major transformation. It could be a completely new product stream or means of delivery, or it could mean reaching out into whole new markets. Whatever the transformation, there is a good chance that the existing methodologies and infrastructures need to be rebooted almost from scratch – and that needs the expertise of a head of business transformation.
This role involves analyzing the company's current position compared to where it wants to be. The head then decides what is the most efficient and the least disruptive way of getting there. It can be quite a balancing act, and timing is often crucial to ensuring transformed production lines or services come on stream simultaneously to minimize downtime. Often the head of transformation is a visionary who sees openings that the company can exploit; other times he or she will be a technician, receiving and interpreting global aims from the board and making them reality.
The skills required
The head of business transformation needs to be all-seeing when it comes to a business's processes and procedures. You will get to know the company and its inner workings intimately before the complex task of transformation, with all its predicted as well as any potentially unpredictable effects. Analysis of transformation using modelling and intelligence-gathering is also a requirement, so experience in this field is essential.
Because transformation often straddles two or more sectors, experience of working in one or both will be particularly valued as a source of knowledge. It's also true that transformation can often be bad news for some of the company's employees who are no longer required once it is complete. Part of the job in this scenario is managing expectations and making the whole process smooth for the company, or at least making projections that can be interpreted by HR and actioned.
Typical roles we recruit for
ROLES
Head of Business Transformation Jobs in Dundee
Dundee is an industrious city that has changed its roles many times over the centuries. Its North Sea-facing front made it ideal for whaling, and the industries that surround it, such as boatbuilding, whale oil processing and jute manufacture (it was discovered that jute could be lubricated with whale oil). Those industries are gone now, but after World War II the city was to have something of a boom. The company NCR set up in Dundee, initially making shop cash registers, and later moving on to making banks' cash machines. The company was also a pioneer of the now-ubiquitous magnetic strips, and also made computers.
The electronics company Morphy Richards was formed and based in Dundee after a merger, and Michelin tyre factory was also established. All this time, industry worked along shipbuilding, but by the 1980s this industry was in terminal decline. Along came Timex, who manufactured Sir Clive Sinclair's ZX Spectrum in the city; this home computer was a huge success, owing to its colour graphics and reasonable price. However the Timex factory closed in the early 1990s.
The city was also a publishing magnet, and many a child grew up reading DC Thompson's famous output: Beano, Dandy and the gung-ho Commando comic books. And when they grew up, they played Lemmings and Grand Theft Auto, developed by Dundee's Rockstar Games. There is also a strong biomedical and biotech industry in the city.
Dundee is such a thriving place that no short article can do it justice. And of course, all this moving of materials and products, and the servicing of its 150,000 population means that Head of Business Transformation positions are regularly required.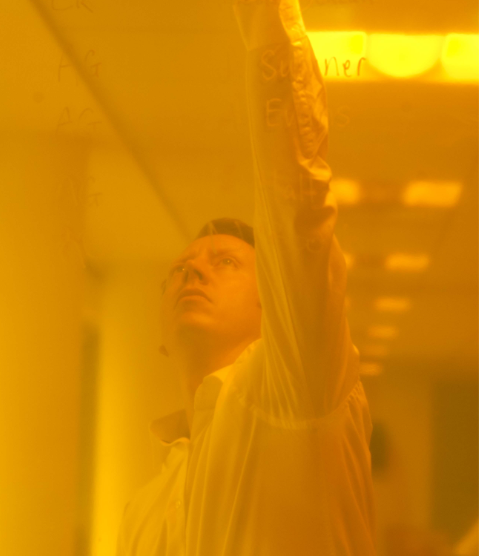 Whether you are a client or a candidate, getting to know you helps us to understand and anticipate your needs. Why not get in touch and see just what we can do for you today?