Head of Business Transformation - Mansfield
Head of Business Transformation Jobs
Most businesses reach a point where they have to decide whether to undergo a major transformation. It could be a completely new product stream or means of delivery, or it could mean reaching out into whole new markets. Whatever the transformation, there is a good chance that the existing methodologies and infrastructures need to be rebooted almost from scratch – and that needs the expertise of a head of business transformation.
This role involves analyzing the company's current position compared to where it wants to be. The head then decides what is the most efficient and the least disruptive way of getting there. It can be quite a balancing act, and timing is often crucial to ensuring transformed production lines or services come on stream simultaneously to minimize downtime. Often the head of transformation is a visionary who sees openings that the company can exploit; other times he or she will be a technician, receiving and interpreting global aims from the board and making them reality.
The skills required
The head of business transformation needs to be all-seeing when it comes to a business's processes and procedures. You will get to know the company and its inner workings intimately before the complex task of transformation, with all its predicted as well as any potentially unpredictable effects. Analysis of transformation using modelling and intelligence-gathering is also a requirement, so experience in this field is essential.
Because transformation often straddles two or more sectors, experience of working in one or both will be particularly valued as a source of knowledge. It's also true that transformation can often be bad news for some of the company's employees who are no longer required once it is complete. Part of the job in this scenario is managing expectations and making the whole process smooth for the company, or at least making projections that can be interpreted by HR and actioned.
Typical roles we recruit for
ROLES
Head of Business Transformation Jobs in Mansfield
Situated roughly half way between Sheffield and Nottingham, Mansfield is a town with a history of being a market town and the centre of a thriving mining industry. The town has forests in almost every direction outside its borders, and was in times gone by a favourite stopping place for royals on their hunting excursions. On the map Mansfield bears all the hallmarks of a market town, with several major roads emerging to connect the surrounding farms and villages. Nowadays the M1 passes the town's west, and railways connect it to Sheffield, Nottingham and Leicester.
The town gained notoriety among other mining communities when its mines did not take part in the bitter miners' strike in the 1980s. However the move was not to prove a long-term saviour of the industry, as today no mines survive. Mansfield was, not surprisingly, home to the famous Mansfield Brewery, but it was taken over in 1999 and production ceased on the site. Mansfield is now a fairly typical post-industrial town, with the service sector and some light industry taking prominence.
The town was the centre of the swimming universe in 2008, however, when local girl Rebecca Adlington won two gold medals at the Beijing Olympics, in the 400 m and 800 m freestyle races. At the time of writing, after London 2012, her 800 m record of 8:14.10 still stands as the world and Olympic record.
The Mansfield urban area is quite large, with a population of around 150,000, which in itself makes it a decent candidate if you're looking for Head of Business Transformation jobs. The town also benefits from several large cities and towns within half an hour, so anyone willing to commute will stand an even greater chance of success.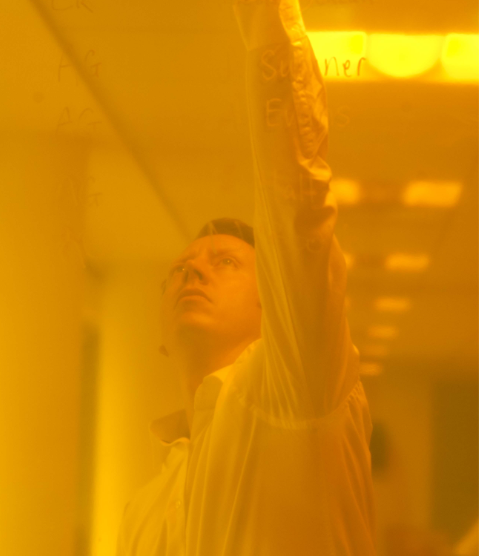 Whether you are a client or a candidate, getting to know you helps us to understand and anticipate your needs. Why not get in touch and see just what we can do for you today?