Head of Compensation & Benefits - Newcastle upon Tyne
Head of Compensation and Benefits Jobs
In the modern company, competition to land the best talent is almost as prized as it is to win market share in the sector. It has long been recognized that employees' contributions to a company can make or break it, and that employees who feel undervalued – rightly or wrongly – will soon start looking elsewhere. It is the head of compensation and benefits' job to use pull factors such as salaries, bonuses, pensions etc. to attract and retain employees.
The role requires a strategic mindset, as employees' motivations change as they serve more time at a company and climb its ladder. A programme of review and assessment will need to be put in place or maintained, and liaison with employees' managers will help guide the compensation and benefits decisions for individual employees. Essentially that will mean making cost-benefit analyses for each employee and rewarding them appropriately. While the role might be overseeing a compensation team in larger companies, in smaller ones, the task may be all down the head herself or himself.
The skills required
A strategic, analytical mindset is a key asset in the role of head of compensation and benefits. You will be assessing the value of employees but you also have a hand in motivating them through the use of perks and other incentives. As compensation is an expenditure to a company – and often its largest outgoing – the role will require a sense of balance, honest, unemotional assessment of an employee's worth to the company. Reporting to the board, you will need to justify the compensation and benefits you decide on, and evidence of your case will need to be presented to get approval.
Experience in working with benefits and compensation at a management or executive level will be an important asset for this role. You must be able to demonstrate a deep understanding between employee motivation, productivity and profitability and how they interrelate. Evidence of schemes and initiatives you have previously put in place to that end will also be of great benefit.
Typical roles we recruit for
ROLES
Head of Compensation & Benefits Jobs in Newcastle upon Tyne
Newcastle upon Tyne has long been an important location in Britain. During Roman times, a fort called Pons Aelius was erected and served as the eastern end of Hadrian's Wall, while the Duke of Normandy built a castle here in 1080.
In the Middle Ages, Newcastle was a fortress on the northern border during the wars against Scotland. By the 16th century, the area had become known for its coal production. The city enjoyed a monopoly on shipping the fuel and thus created a rivalry with other nearby towns like Tyneside and Sunderland.
Printing, glassworks and shipbuilding were a big part of the city's economy as the Industrial Revolution took hold. Then, 19th century innovations such as safety lamps, improved milling techniques, electricity generation and light bulbs paved the way for the city's prosperity.
Of course, you can't forget one of Newcastle's most beloved products: Newcastle Brown Ale. Also known as Newkie Broon, this drink first went into production in 1928 and has been a favourite beverage ever since. Production, however, has been moved to North Yorkshire.
Today, the Tyneside conurbation is among the 10 most populous in the UK, making it a good choice for those seeking new Head of Compensation & Benefits vacancies.
Heavy industry has declined over the last 50 years, to be replaced mainly with retail and the service sector. Just some of the many companies that are headquartered or have regional offices in the city include Greggs the baker, the Go-Ahead Group, Northern Rock, Proctor & Gamble UK and Sage, an enterprise software company.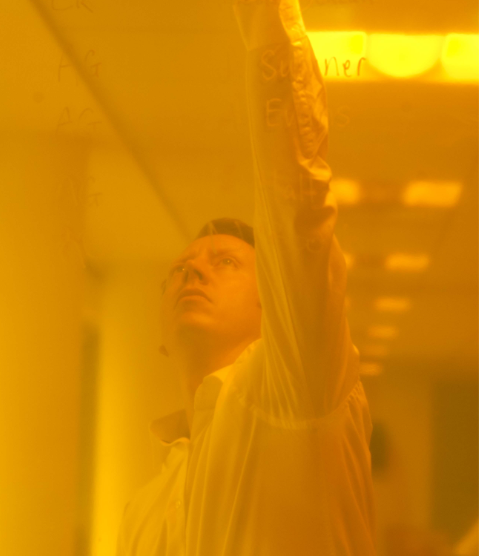 Whether you are a client or a candidate, getting to know you helps us to understand and anticipate your needs. Why not get in touch and see just what we can do for you today?