Head of Compensation & Benefits - Torquay
Head of Compensation and Benefits Jobs
In the modern company, competition to land the best talent is almost as prized as it is to win market share in the sector. It has long been recognized that employees' contributions to a company can make or break it, and that employees who feel undervalued – rightly or wrongly – will soon start looking elsewhere. It is the head of compensation and benefits' job to use pull factors such as salaries, bonuses, pensions etc. to attract and retain employees.
The role requires a strategic mindset, as employees' motivations change as they serve more time at a company and climb its ladder. A programme of review and assessment will need to be put in place or maintained, and liaison with employees' managers will help guide the compensation and benefits decisions for individual employees. Essentially that will mean making cost-benefit analyses for each employee and rewarding them appropriately. While the role might be overseeing a compensation team in larger companies, in smaller ones, the task may be all down the head herself or himself.
The skills required
A strategic, analytical mindset is a key asset in the role of head of compensation and benefits. You will be assessing the value of employees but you also have a hand in motivating them through the use of perks and other incentives. As compensation is an expenditure to a company – and often its largest outgoing – the role will require a sense of balance, honest, unemotional assessment of an employee's worth to the company. Reporting to the board, you will need to justify the compensation and benefits you decide on, and evidence of your case will need to be presented to get approval.
Experience in working with benefits and compensation at a management or executive level will be an important asset for this role. You must be able to demonstrate a deep understanding between employee motivation, productivity and profitability and how they interrelate. Evidence of schemes and initiatives you have previously put in place to that end will also be of great benefit.
Typical roles we recruit for
ROLES
Head of Compensation & Benefits Jobs in Torquay
Torquay is located on the East-facing coastal area of Devon, in the area called Torbay. Exeter is 17 miles (27 km) to the north and Plymouth is 27 miles (43 k) to the west. Torquay was a tiny fishing and farming village until the Napoleonic wars, when the Royal Navy would take anchor in the bay and the members of the upper ranks would often go to shore in the area. It soon gained a reputation as being a healthy place to stay and by the 19th century, just in time for the arrival of the railways it became a famous spa town and later, a tourist resort. Nowadays it has a static population of around 65,000 but in high season this can swell to 200,000, the size of a small city.
Tourist towns almost always have great logistical requirements, which is why Head of Compensation & Benefits jobs can sometimes become available in the town or the surrounding area. Torquay is not particularly industrialised, but there are several trading estates dotted around the outskirts. Plymouth and Exeter are better employers and are both nearby, which does make Torquay a popular commuter town, and people living there seeking non-tourism related work will often look north and west.
For its population, Torquay has produced a fair number of world-famous people. Top of the pile is thriller author Agatha Christie, for whom a mile of plaques, the "Agatha Christie Mile", is dedicated. Peter Cook, one half of Pete and Dud, was born in the town, as was comedy actor Miranda Hart and model Lily Cole. Sketches of The Goodies and Monty Python's Flying Circus were filmed there, and it was during one of the latter's stays that the team happened upon a grumpy hotelier who became the inspiration for Basil Fawlty, TV's most famous Torquay-based hotel owner.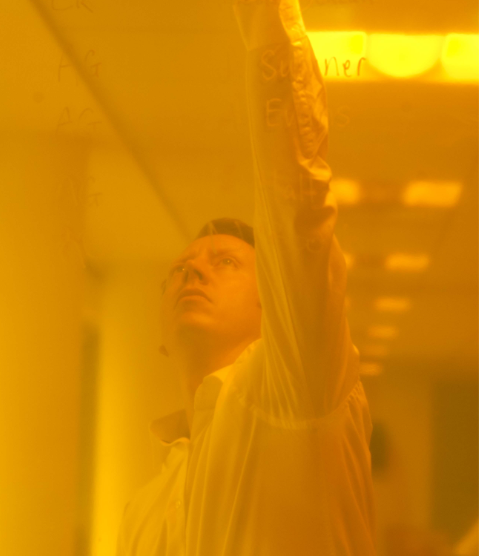 Whether you are a client or a candidate, getting to know you helps us to understand and anticipate your needs. Why not get in touch and see just what we can do for you today?