Head of Health and Safety - Blackburn
Head of Health and Safety Jobs
Responsible for Health and Safety throughout the whole organisation, the role of the Head of Health and Safety is to provide leadership to continuously develop and improve H&S strategy and management programmes.
They oversee the whole health, safety and facilities operation to embed and maintain a culture of safety and well-being across a business. They also manage the selection and training of H&S personnel and the provision of H&S training and mentoring across the organisation.
The skills required
Integral to this position is the ability to drive H&S behavioural culture, ensuring the engagement and commitment of all internal and external stakeholders. The Head of Health and Safety will be a good team motivator and communicator with the energy and drive to deliver change and performance improvements effectively.
The Head of Health and Safety will contribute towards strategic planning in relation to health, safety and site management across the business and a known ability to drive improvement to planned objectives. They must be responsible for effective and efficient management and operation of health and safety policies, procedures, and systems in accordance with recent and relevant health and safety regulations and requirements
Typical roles we recruit for
ROLES
Head of Health and Safety Jobs in Blackburn
A large town in Lancashire, Blackburn is a busy place with many opportunities for those looking for Head of Health and Safety vacancies. Plus, it's just nine miles from Preston and 20 miles from Manchester, thus offering an easy commute for those who live or work in these other locations.
From the middle of the 13th century, Blackburn was a mill town that produced textiles - and was once known as the weaving capital of the world. The spinning jenny, was invented by local James Hargreaves in 1764 and it paved the way for Blackburn to become one of the first industrialised towns.
After the end of the second world war, Blackburn's textile sector experienced a brief boost, and then fell into decline. Along with the rest of the region, a combination of deindustrialisation and global competition meant much of the work was outsourced abroad and the town suffered economically.
Today, Blackburn is experiencing a renewal, as the economy switches from manufacturing-led industries to the service sector. However, around 20 per cent of the local workforce is still based in manufacturing, with one major employer being BAE Systems.
Other top employers in Blackburn include the local council and Blackburn College, as well as the East Lancashire Hospitals NHS Trust.
The IT, finance and communications sectors also play a big part in the local economy, and many of the leading companies in these fields can be found in places like Greenbank Business Park and Shadsworth Business Park.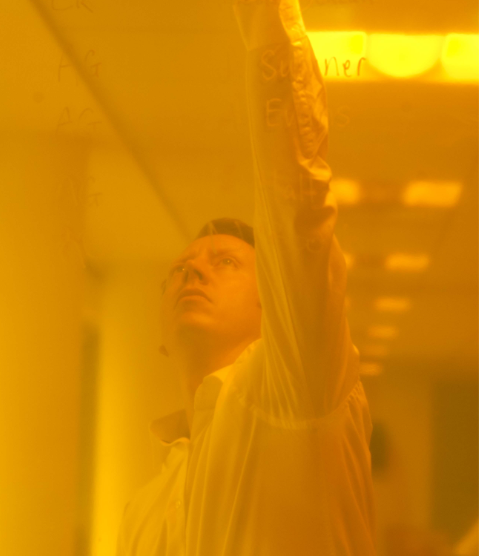 Whether you are a client or a candidate, getting to know you helps us to understand and anticipate your needs. Why not get in touch and see just what we can do for you today?