Head of Health and Safety - Sheffield
Head of Health and Safety Jobs
Responsible for Health and Safety throughout the whole organisation, the role of the Head of Health and Safety is to provide leadership to continuously develop and improve H&S strategy and management programmes.
They oversee the whole health, safety and facilities operation to embed and maintain a culture of safety and well-being across a business. They also manage the selection and training of H&S personnel and the provision of H&S training and mentoring across the organisation.
The skills required
Integral to this position is the ability to drive H&S behavioural culture, ensuring the engagement and commitment of all internal and external stakeholders. The Head of Health and Safety will be a good team motivator and communicator with the energy and drive to deliver change and performance improvements effectively.
The Head of Health and Safety will contribute towards strategic planning in relation to health, safety and site management across the business and a known ability to drive improvement to planned objectives. They must be responsible for effective and efficient management and operation of health and safety policies, procedures, and systems in accordance with recent and relevant health and safety regulations and requirements
Typical roles we recruit for
ROLES
Head of Health and Safety Jobs in Sheffield
Situated in South Yorkshire , Sheffield was a prominent player in the steel industry for hundreds of years. This began with the manufacture of cutlery in the 1500s and grew with the discovery of crucible steel in the 1740s.
Further innovations included Sheffield plating and the creation of stainless steel, an important development in the industrial revolution that led to a significant increase in the city's population. By the 19th century, the city had become pivotal in the steel industry.
Ironwork and coal mining were also big business in the region, while the outlying areas produced limestone - including the stone used to build the Palace of Westminster.

In the 1970s and 1980s, Sheffield suffered economically as the coal industry collapsed and the iron and steel industries struggled with international competition. Over the last ten years, however, the city has experienced a rebirth and it is now a fashionable destination known for its shopping and green spaces.
Today, the only remaining steelworks is Forgemasters. The city's economy has moved on and for those seeking Head of Health and Safety vacancies in Sheffield, the major industries now include telecommunications, manufacturing and construction. Some of the top employers include BT, Land Instruments International, Barclays and Swann Morton.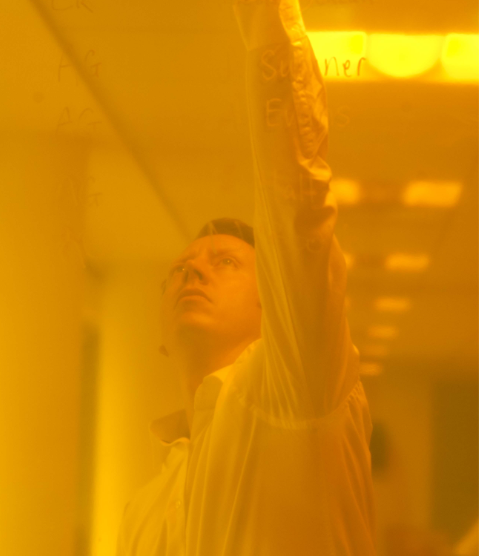 Whether you are a client or a candidate, getting to know you helps us to understand and anticipate your needs. Why not get in touch and see just what we can do for you today?