Head of Learning and Development - Hemel Hempstead
Head of Learning and Development Jobs
Organizations that fail to take learning and development seriously stagnate in their marketplace and lose their best talent to rival companies. Fortunately, all large forward-looking companies not only have L&D at the heart of their HR strategies, they have teams of people dedicated to that end alone. The head of L&D oversees the team, which could be anything from one or two L&D specialists in an office to dozens around the country.
The head of learning and development's main task is designing and executing coaching strategies that are custom made for the needs of the company and its employees. For maximum impact this is a two-way street, so employees at all levels are appraised but are also given the chance to air their own views on the most contentious and defining subjects, and this information is then fed back into their personal development programmes. The ultimate aim is to increase productivity by enhancing engagement and reducing employee churn.
The skills required
The typical head of L&D companies are looking for are already a senior learning and development professional or are someone who has a proven track record of delivering L&D to teams of employees. Sometimes a blank canvas is preferred as the company is able to instil its values and culture into the role, but a deep experience of a challenging L&D execution is usually preferred.
A firm background in HR is a requirement for most positions, so that the candidate needs to be aware of how learning and development fits into the bigger picture. Experience of dealing with the sector in which the company operates will also be advantageous to the applicant, as all fields have different expectations.
Typical roles we recruit for
ROLES
Head of Learning and Development Jobs in Hemel Hempstead
After World War 2, the government set about a programme of building New Towns around the UK to re-house those made homeless by the Blitz. One of the towns built for Londoners was Hemel Hempstead, although a village of the same name had existed there since before medieval times. The town is situated 20 miles (33 km) north west of the centre of London and 10 miles (17 km) south of Luton, with St Albans just to the east.
The town has a shopping centre in the middle, and to the north east there is a large industrial complex called the Hemel Hempstead Industrial Estate. The estate came to worldwide prominence in December 2005 when there was a massive explosion at the Buncefield oil storage terminal. The explosion was supposed to be so loud that it was heard on mainland Europe; the sky glowed and a pall of black smoke covered drifted over London; thousands of properties were damaged. As well as being a depot for forecourt tankers, the depot had pipelines going directly to Heathrow Airport, which had to ration fuel and caused some travel disruption.
The depot was such an important part of the nation's fuel infrastructure that it was ordered to be rebuilt, and it continues to grow as new parts are brought on stream. The rest of the industrial park continues to rebuild, and the town remains an important element in the UK's supply system. With such good connections to London by road and rail, and with Luton Airport just up the M1, the town is well placed to continue growing. It's not unusual for Head of Learning and Development jobs to come up in Hemel Hempstead, so it's worth checking with us if you are looking.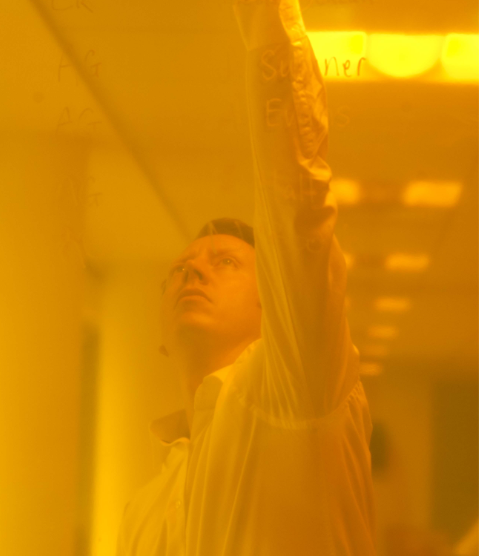 Whether you are a client or a candidate, getting to know you helps us to understand and anticipate your needs. Why not get in touch and see just what we can do for you today?