Head of warehousing jobs
The complexity of warehousing, with its constant throughflow of goods and the need to keep on top of stock, orders and incoming goods, means that the head of warehousing is an important role. While much of the stocktaking and order fulfilment will be computerised, a head of warehousing, with decision making powers, will be required to maintain efficiency and deal with incidents that could affect it.
The head of warehousing will also have duties related to maintaining customer satisfaction, and this could require some contact with customers when team members cannot deal with an issue or when the customer wishes to elevate one.
In many cases, the head of warehousing's job will include recruitment of staff and training them in the systems used in the warehouse. The role could include overseeing health and safety and security, although head office might deal directly with such matters.
The skills required
An ability to keep on top of a complex, ever-changing environment will be an essential asset for this role. While the exact stock levels of warehoused goods will be known to individual team members and controlled by the computer system, the ability to predict need and plan for foreseeable events will be useful.
The job might also involve a lot of walking to physically check levels of goods on the shelves, so in many head of warehousing positions, an above average level of fitness is stipulated, although this will not always be the case.
IT skills will be essential, as the head will need to be able to call upon the status of any element under his or her control at a moment's notice.
Head of Warehousing Jobs in Yorkshire and the Humber
A part of the country known for the natural beauty of the Yorkshire Dales and the Lincolnshire Woods, Yorkshire and the Humber comprises a number of cities and large towns - like Bradford, Kingston upon Hull, Sheffield, Leeds, Doncaster and Halifax - that offer many opportunities for those seeking Head of Warehousing positions.
The region has long been an important part of the British economy, particularly in terms of industrial capability and scientific innovation.
During the 18th century, Benjamin Huntsman pioneered a new technique for crucible steel. This paved the way for Sheffield to become a major player in the steelworks industry for the next 200 years. Stainless steel was also invented in the region in 1913.
These days, Yorkshire and the Humber is home to a number of large companies, such as Tata Steel Europe, Reckitt Benckiser, Ideal Standard and BAE Systems.
Yorkshire has a rich brewing heritage and is home to some big names such as Thwaites, John Smith's, and Timothy Taylor, as well as being the home of two market leading tea brands, Tetley and Yorkshire. Yorkshire is also the home of Haribo, and the well-known Roundtree Factory. .
A number of financial services companies also have offices here, particularly in Leeds. These include Direct Line, First Direct and an HSBC call centre, as well as Yorkshire Building Society, Leeds Building Society and Bradford & Bingley.
The head offices for ASDA, Morrisons, Arla Foods UK and Clipper Logistics are also in the area.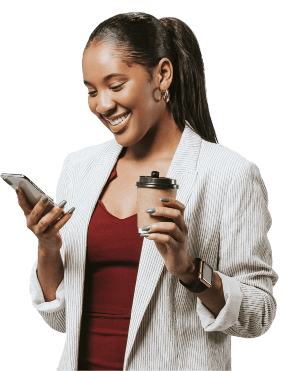 Cast UK's logistics opportunities
Cast UK was founded by logistics, supply chain and procurement specialists, and our consultants are all from the same backgrounds. We therefore have in-depth knowledge of what employers and candidates are looking for. Employers approach us to find candidates because they are confident that we will be able to fill their managerial and executive vacancies.
At any time, we have jobs in all areas of the UK, so we are well placed to find you work in our fields wherever you are located or wherever you plan to locate. If you're moving house, please check to see if there are any positions available in the new area; if you're simply looking for more fulfilment in your working life, there's more than likely an employer who's looking for the skills you have.
When we have your details, we'll be able to start matching you with positions the moment they arise, so do get in touch if you're looking for a job in logistics.
Contact us
Similar roles we recruit for
ROLES