PMO Analyst Jobs
Large projects can become incredibly complex, and with complexity comes confusion and a tendency to let inefficiencies creep in. That's why the project management office (PMO) analyst is brought in. He or she is tasked with monitoring the data flowing through the process and identifying weak spots, inefficiencies and other problems that are causing unnecessary costs to mount up. Often, the PMO analyst is required to audit a process and come up with a set of standards that become the goal of those involved in the process, and then he or she will ensure these standards are met.
The PMO analyst usually oversees the project support officer and they collectively support and maintain the project management, and often report to a project manager or director who should act on the PMO analyst's recommendations. PMO analysts can be on short–medium-term contracts as they oversee a particular change or transformation, or they could be full-time employees imposing constant improvement and efficiencies on an ongoing process.
The skills required
Depending on the role and the industry, some companies demand experience in industry-standard methodologies like PRINCE2 or similar as a basic qualification, whereas others will be happy with a proven record of process improvement through analysis. The handling of data is the PMO analyst's most important individual task. You should know how to collect process data accurately and to maintain it clearly and accessibly. You also need to understand how to interpret the data so that you can start putting reparative measures in place.
You probably won't be sitting looking at dials and graphs all day – you will be getting out into the workplace and talking to people about their processes and problems and thus identifying issues. This can be more telling than any raw performance data. Experience in the same industry as the business will be of great assistance if you are to quickly get up to speed with how it works.
Typical roles we recruit for
ROLES
PMO Analyst Jobs in Derry
Derry is often called Londonderry after being granted a royal charter by James I (and is called Derry-Londonderry on its UK City of Culture 2013 website). The county, city and district variously share the name, but they all refer to the same place. Derry was the last city in Europe to be walled, in the early 17th century, and most if not all of the wall remains today. It was an important seaport, and played a huge part in World War II owing to its position as the westernmost port in the UK, indeed Allied Europe, as Iceland was neutral.
In peacetime, the city had a reputation as a shirt maker, with several factories springing up to make men's shirts for export and domestic use. As with the Northern mill towns of England, however, this industry was all but gone by the 1980s, with most of this kind of work moving to Asia.
An important employer in the city has been Du Pont, who made Neoprene there for years, and more recently switched production to Kevlar and Lycra. There is also a burgeoning hi-tech manufacturing sector in the city. Seagate Technology, one of the world's top hard disk drive manufacturers, makes more than half of its read/write heads in the Derry factory. The city is also home to Northern Ireland's largest private company, Desmonds, plus a healthy smattering of multinationals.
With a population of around 100,000, a thriving shopping centre and a good deal of industry popping up in this regenerating city, Derry would appear to be a prime location to look for PMO Analyst positions.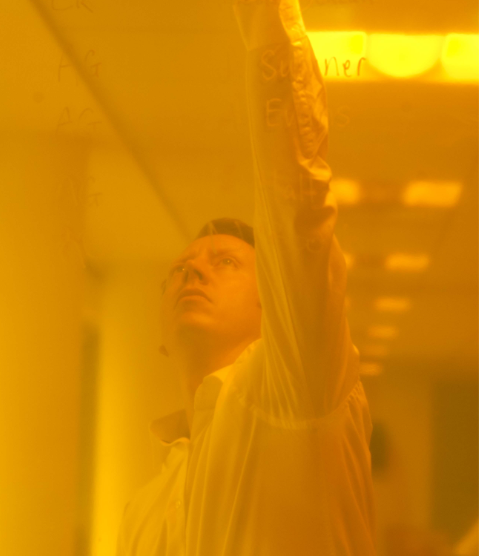 Whether you are a client or a candidate, getting to know you helps us to understand and anticipate your needs. Why not get in touch and see just what we can do for you today?