Portfolio Manager Jobs
Business change and transformation has to be thoroughly planned, organized and monitored during execution if they are to be successful and efficient. A team needs to be put together, and progress needs to be regularly reported to the board. In many companies the portfolio manager is the person with these responsibilities. They oversee several workstreams or perhaps an entire company's ongoing programmes, depending on its size.
The portfolio manager is also a line manager of the team putting the programme into action, including its analysts. How or she is in regular contact with these practitioners and acts as the channel of communication between the process staff and the board. Because he or she is in charge of several workstreams, they also need to monitor how they influence and interact with each other. The job carries a good deal of responsibility as the head of process.
The skills required
Portfolio managers are highly experienced business change and transformation professionals, and companies need to see a solid track record of delivery of multiple simultaneous workstreams to qualify for the position. You need a methodical and logical mindset too, as you are overseeing workstreams that could be distant geographically or in terms of physical similarities, where confusion can sink portfolio managers who are not on top of things.
Experience of managing portfolios in the same sector as the job advertised will be a distinct advantage, as differences between sectors can make a huge difference to how a project is managed. While most companies demand experience in a management role, others recognize that managers have to start somewhere and are looking for experienced deputies, senior staff and other such positions so they can absorb them into their own company structures.
Typical roles we recruit for
ROLES
Portfolio Manager Jobs in Bath
The Somerset city of Bath is a place with at least two remarkable historical periods that resonate today: the Roman and the Georgian. It was a popular Roman spa town, called Aquae Sulis, and its Roman baths not only survive to this day, they are still used, both by locals and by the many tourists who visit the city, usually as part of spa treatment. The second great era was the Georgian period, when the city regained its reputation as a spa city, and much of its iconic architecture was built, including the impressive Royal Crescent. A notable inhabitant of Bath was Jane Austen; there's a museum dedicated to her in the city, although she notably never liked the place!
Throughout the nineteenth and twentieth centuries, Bath did have quite an important manufacturing sector, its closeness to the major port of Bristol being an important factor. As the twentieth century drew on, however, the city became rather gentrified and started to focus more on tourism, and the manufacturing sector suffered. Today many of those who work in the city have to commute from outside because of property prices.
Some industries are successful in the city, however. Publishing in particular is doing well, with Future plc, owner of over 150 magazines, being based there, as well as some book publishers such as Parragon and the mail-order company House of Bath (now owned by JD Williams). Tourism remains its greatest single employer, with restaurants, guest houses, hotels, museums and the like enjoying almost year-round visits. Although the city proper has a population of around 90,000, the area as a whole is home to close to 170,000, making it a thriving place. It is not unusual for Portfolio Manager positions to appear in Bath, partly due to this large population and tourist requirements.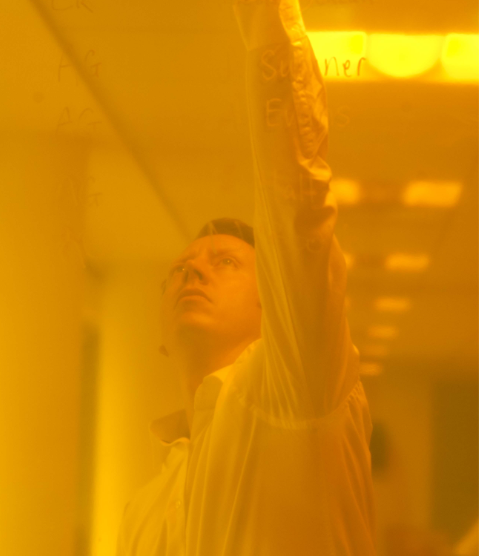 Whether you are a client or a candidate, getting to know you helps us to understand and anticipate your needs. Why not get in touch and see just what we can do for you today?