Portfolio Manager - Bootle
Portfolio Manager Jobs
Business change and transformation has to be thoroughly planned, organized and monitored during execution if they are to be successful and efficient. A team needs to be put together, and progress needs to be regularly reported to the board. In many companies the portfolio manager is the person with these responsibilities. They oversee several workstreams or perhaps an entire company's ongoing programmes, depending on its size.
The portfolio manager is also a line manager of the team putting the programme into action, including its analysts. How or she is in regular contact with these practitioners and acts as the channel of communication between the process staff and the board. Because he or she is in charge of several workstreams, they also need to monitor how they influence and interact with each other. The job carries a good deal of responsibility as the head of process.
The skills required
Portfolio managers are highly experienced business change and transformation professionals, and companies need to see a solid track record of delivery of multiple simultaneous workstreams to qualify for the position. You need a methodical and logical mindset too, as you are overseeing workstreams that could be distant geographically or in terms of physical similarities, where confusion can sink portfolio managers who are not on top of things.
Experience of managing portfolios in the same sector as the job advertised will be a distinct advantage, as differences between sectors can make a huge difference to how a project is managed. While most companies demand experience in a management role, others recognize that managers have to start somewhere and are looking for experienced deputies, senior staff and other such positions so they can absorb them into their own company structures.
Typical roles we recruit for
ROLES
Portfolio Manager Jobs in Bootle
Modern-day Bootle is indistinguishable from the main conurbation of Liverpool, so absorbed has it become. However it is a distinct part, and is part of the Sefton area, the coastal borough that stretches up to Southport. Bootle is the home to Liverpool's famous docklands, and is still active as a container port, despite a general decline in Liverpool's status as a maritime hub. Liverpool itself is a relatively young city, and Bootle grew up around the same time as it, with its docks being built in the nineteenth century – indeed until Liverpool was such a major port, Bootle was q rather quaint resort.
Bootle lies to the north of the city of Liverpool, with an expansive front that faces onto the Mersey and the North Sea. Directly across the outlet is the northern tip of the Wirral, New Brighton, which is accessible by tunnel. The railway network connects Bootle directly to Liverpool, Southport, Preston and Manchester. Although the M57 and M58 pass to the east of the city area, there is no direct motorway access to the town.
Bootle suffered a substantial decline in the 1980s and 1990s as shipping companies limited their use of Liverpool's docks, although the decline seems to have been arrested, and a major regeneration project is going on in the area. A major boost has been the return of liners to Liverpool in the past few years, which, it is hoped, will boost the economy and Liverpool's reputation as a port. The proximity to the container port and the bustling streets of Liverpool means that there will always be a need for Portfolio Manager jobs to be filled, however, so Bootle looks set to continue playing a part in the logistics and supply chain industries.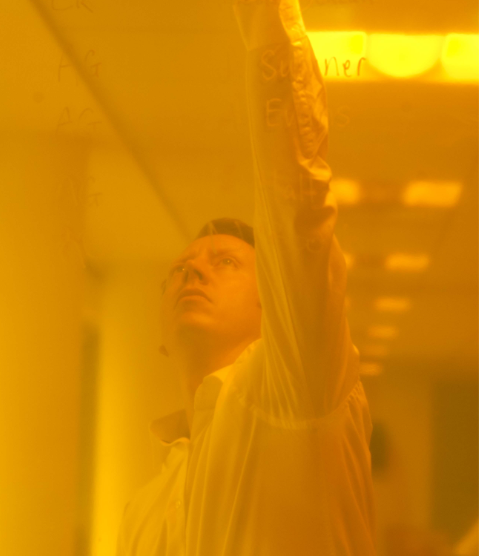 Whether you are a client or a candidate, getting to know you helps us to understand and anticipate your needs. Why not get in touch and see just what we can do for you today?