Supply Manager jobs
Demand can be an unpredictable beast, and taming it is the holy grail of any manufacturing operation. In most cases there will be a reliable background demand, relatively predictable seasonal demands, plannable increases following sales and marketing campaigns and finally the almost random element of events that take manufacturers by surprise. The reason this can all be a problem is that materials cannot be conjured up from nowhere to meet demand – they need to be sourced, and a shock to the manufacturer's system will probably also be a shock to the supplier's when the order comes in.
This is why supply needs to be given a good deal of attention and have a dedicated team ensuring its constant activity. The supply manager will oversee a team of purchasers and analysts who will be on a never-ending mission to reconcile current stock levels with forecasted demand. Under the manager's instruction, they will be seeking out the best deals from suppliers and putting in orders in a timely manner to ensure delivery.
For the manager's part, he or she will be in regular contact with the sales and marketing teams, the shop floor, senior management and the suppliers themselves to keep the factory supplied with the raw materials needed for their processes.
The skills required
The supply manager will first and foremost need people management and communication skills. They will be dealing with a diverse set of stakeholders from boardroom to factory floor, sales and marketing to suppliers. The information shared must be precise, accurate and timely if the manufacturing is to take place in an efficient and customer-friendly way.
Organisational skills are also vital in the supply manager. The tangle of demands from higher up the chain has to be reconciled with the capabilities of the suppliers, and much work will be done planning deliveries so that they arrive with the minimum of cost in terms of procurement and storage.
Supply Manager Jobs in Cleveland
Situated in the north-east of England, Cleveland is a region that has been long known for its industrial and manufacturing capabilities, and it offers a range of opportunities for those seeking Supply Manager positions.
During the 18th century, ironwork was a major part of the local economy and the ironstone used for blast furnaces on the River Tees was procured from the Cleveland Hills.
These days, Cleveland is not an officially recognised region. In the mid-1990s, the county was broken up into four unitary authorities: Hartlepool, Stockton-on-Tees, Middlesbrough and Redcar and Cleveland.
However, many people from the region still identify themselves as being from Cleveland and bodies like the Cleveland Police and Cleveland Fire Brigade carry the name today.
Much of the area is undergoing significant regeneration, and these days, the economy is mainly based in retail, technology and the service sector.
However, a few big-names in heavy industry still call the region home. For example, there's the Cleveland Bridge and Engineering Company, Teeside Steelworks and Dorman Long, which provided the steel for the Sydney Harbour Bridge, the Tyne Bridge and the Auckland Harbour Bridge.
What's more, Teesport is the country's third largest port and handles around 56 million tonnes of cargo every year, with facilities including container quays and RORO ramps.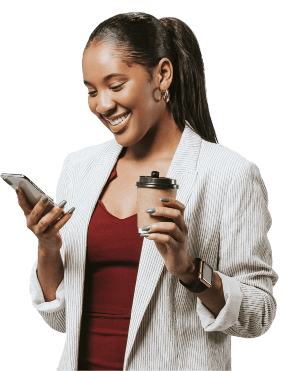 Cast UK's supply chain opportunities
People approach Cast UK for a number of reasons, whether seeking more job fulfilment or simply relocating with the family, so it's good to know that we always have the complete range of positions available nationwide. We are a growing force in logistics, procurement and supply chain recruitment, partly because these are the only sectors we deal with. Our founder members and consultants all have backgrounds in these jobs, so we know what employers and candidates are looking for in their staff and careers respectively. Thanks to this focus, many employers come to us first to create a candidate shortlist because they know we'll deliver the best people to them. Please see what's available in your region and if you've seen something you're interested in, do get in touch – whether it's today or tomorrow, we might have the best position for you.
To find out more about how Cast UK can help you recruit a Supply Manager for your business or find you a job as a Supply Manager then contact one of our consultant team on 0333 121 3345.
Contact us
Similar roles we recruit for
ROLES