WMS Analyst
Warehouse management systems don't just run themselves at maximum efficiency. They need constant monitoring, so that anything from tweaking to wholesale redesign can be performed with predictable and effective results. WMS analyst job descriptions vary from company to company, system to system, but they perform these basic functions to keep the warehouse or fulfillment centre running as well as possible.
The WMS analyst will usually be working alongside the technical and maintenance teams, with a mix of desk work, analysing performance and product flow using software, and getting down on the warehouse floor to observe the process in action. They will then advise the board on any modifications or upgrades that are required, and oversee their implementation.
Given the significant amounts of revenue a well-oiled warehouse can save, compared to an inefficient one, these roles can be lucrative for an experienced WMS analyst. Large companies might employ them to oversee multiple sites permanently, but smaller logistics companies often hire on a contract basis.
The skills required
There are a number of commonly used warehouse management systems in use around the world, and each comes with its own features and modes of use. It's not uncommon for firms to request specific experience of a particular system, so check individual ads for details. That said, there are lots of commonalities between systems, and a WMS analyst with a proven track record might be given training on a specific system if they impress.
This job involves interpreting data and preparing reports, and possibly presenting results and conclusions to both board members and the staff and engineers implementing the changes. Communication skills are therefore every bit as important as the ability to measure and analyse performance data.
WMS Analyst Jobs in Leeds
A thriving city in West Yorkshire, Leeds has a long history going back to the Middle Ages, when it was a market town in a highly agricultural region. Textiles including wool and broadcloth were regularly traded and during the late 1700s, exports were becoming increasingly important to the city's economy.
The building of various railways and canals helped the city grow and by the mid 1800s it was well connected with the rest of the country.
During the Industrial Revolution, Leeds was responsible for a variety of innovations and it was home to a number of factories and mills. Meanwhile, agriculture continued to flourish in the region as well.
Since the 19th century, the city has changed significantly. Manufacturing has declined and the textiles industry has all but disappeared. These days, Leeds is known for its corporate and legal sectors, as well as a number of retail, luxury goods, media and finance companies - making it a great choice for those seeking WMS Analyst roles.
Various big-name businesses are based in Leeds, including Asda, Carlsberg UK, Optare and Capita. Yorkshire Post Newspapers Ltd and regional television stations like the BBC and ITV also call the city home, as well as some small commercial production companies.
The Bank of England's only UK subsidiary office is located in Leeds, while other financial institutions include Leeds Building Society and Yorkshire Bank. An array of call centres can also be found in the city.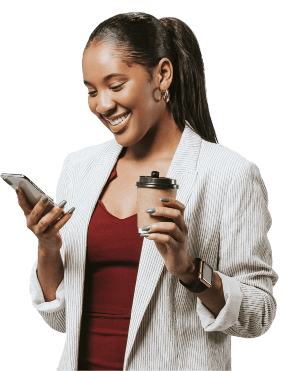 WMS Analyst jobs always sought
Cast UK is an agency favoured by logistics firms and WMS analysts themselves, and we excel at making the perfect connections that are mutually beneficial for employee and employer alike.
If you think you fit the bill, or have experience as a WMS analyst, why not leave your details with us by registering below? Even if there's no specific role at the moment, you'll have a head start when the perfect role for you emerges.
For employers running warehouses that need analysts to stay efficient, please call us on 0333 121 3345 so we can process your request and get a shortlist of superbly qualified candidates ready for interview.
Contact us
Similar roles we recruit for
ROLES