Account Manager jobs
Customer retention is one of the most important aspects of running a logistics business. As with any business, retaining profitable and reliable clients can make you the envy of your competitors by minimising the time and effort spent chasing new clients.
But retaining clients is not just about sitting back and enjoying the ride; it's an active craft, involving constant communication with clients and senior management to ensure smooth running, met deadlines and fulfilled aspirations. Account managers are therefore a key employee in the customer retention effort.
Reporting to the account director and senior management, the account manager is a human interface with the clients. They will know their clients' demands intimately and in turn, the client should appreciate the personal service and understanding. In large companies with many clients, this would be impossible without the account managers.
An account manager might also have a team of subordinates dealing with specific clients or sectors, and the manager will need to not only instruct them but also remain completely aware of what they are doing strategically and in detail.
The skills required
The account manager will need to be a flexible person, able to deal with different clients in their own unique ways. A deep knowledge of logistics and the industries they are dealing with will be essential. As they will be trusted by the customers to deliver on promises they make, they must also be able to both stay well connected with those within their company who make delivery possible, but also realise the limits of possibility so as not to overpromise and underdeliver.
Good, accurate reporting skills will be required, and a strategic mindset, able to interpret goals from management and account directors and turn them into results, will be essential.
Typical roles we recruit for
ROLES
Account Manager Jobs in Dundee
Dundee is an industrious city that has changed its roles many times over the centuries. Its North Sea-facing front made it ideal for whaling, and the industries that surround it, such as boatbuilding, whale oil processing and jute manufacture (it was discovered that jute could be lubricated with whale oil). Those industries are gone now, but after World War II the city was to have something of a boom. The company NCR set up in Dundee, initially making shop cash registers, and later moving on to making banks' cash machines. The company was also a pioneer of the now-ubiquitous magnetic strips, and also made computers.
The electronics company Morphy Richards was formed and based in Dundee after a merger, and Michelin tyre factory was also established. All this time, industry worked along shipbuilding, but by the 1980s this industry was in terminal decline. Along came Timex, who manufactured Sir Clive Sinclair's ZX Spectrum in the city; this home computer was a huge success, owing to its colour graphics and reasonable price. However the Timex factory closed in the early 1990s.
The city was also a publishing magnet, and many a child grew up reading DC Thompson's famous output: Beano, Dandy and the gung-ho Commando comic books. And when they grew up, they played Lemmings and Grand Theft Auto, developed by Dundee's Rockstar Games. There is also a strong biomedical and biotech industry in the city.
Dundee is such a thriving place that no short article can do it justice. And of course, all this moving of materials and products, and the servicing of its 150,000 population means that Account Manager positions are regularly required.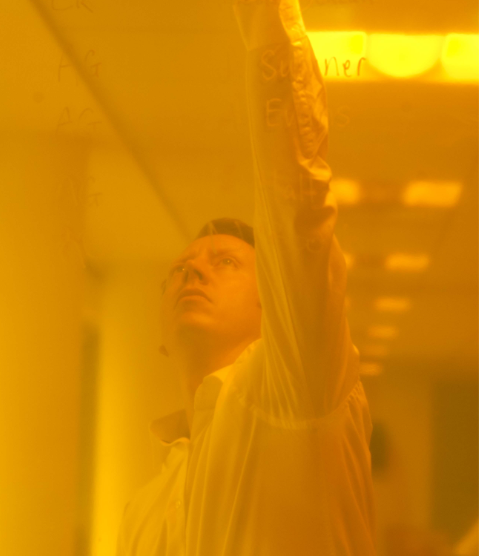 Whether you are a client or a candidate, getting to know you helps us to understand and anticipate your needs. Why not get in touch and see just what we can do for you today?