Account Manager - Leicester
Account Manager jobs
Customer retention is one of the most important aspects of running a logistics business. As with any business, retaining profitable and reliable clients can make you the envy of your competitors by minimising the time and effort spent chasing new clients.
But retaining clients is not just about sitting back and enjoying the ride; it's an active craft, involving constant communication with clients and senior management to ensure smooth running, met deadlines and fulfilled aspirations. Account managers are therefore a key employee in the customer retention effort.
Reporting to the account director and senior management, the account manager is a human interface with the clients. They will know their clients' demands intimately and in turn, the client should appreciate the personal service and understanding. In large companies with many clients, this would be impossible without the account managers.
An account manager might also have a team of subordinates dealing with specific clients or sectors, and the manager will need to not only instruct them but also remain completely aware of what they are doing strategically and in detail.
The skills required
The account manager will need to be a flexible person, able to deal with different clients in their own unique ways. A deep knowledge of logistics and the industries they are dealing with will be essential. As they will be trusted by the customers to deliver on promises they make, they must also be able to both stay well connected with those within their company who make delivery possible, but also realise the limits of possibility so as not to overpromise and underdeliver.
Good, accurate reporting skills will be required, and a strategic mindset, able to interpret goals from management and account directors and turn them into results, will be essential.
Typical roles we recruit for
ROLES
Account Manager Jobs in Leicester
A city in the East Midlands and the county town of Leicestershire, Leicester was originally founded as a Roman settlement and those living or working in the area can still see some of the pavements and bathhouses that survive from that period.
For hundreds of years, Leicester thrived as a market town. Then in the 19th century, the Industrial Revolution led to a major boost in the city's wealth and population. The construction of an extensive rail and canal network also helped bring business, money and more people to the region.
During this period, Leicester became known for its shoemaking industry, while hosiery and textiles were also manufactured in the area. In addition, it was a hub of engineering and a financial centre.
In fact, Leicester's reliance on engineering has continued through to today, with a variety of companies like Jones & Shipman, Richards Engineering and Trelleborg - known for their machining of tools and equipment, as well as components for marine and industrial applications - all having offices in the city. Fabric and footwear are also still important parts of the local economy.
A number of large companies call this city home, meaning there's a wealth of opportunity for those seeking Account Manager jobs in Leicester. Big names like Next, Goldsmiths, British Gas Business, Walmart and DHL all have head offices here, while around ten million bags of crisps are manufactured every day at the Walkers Crisps factory in Beaumont Leys.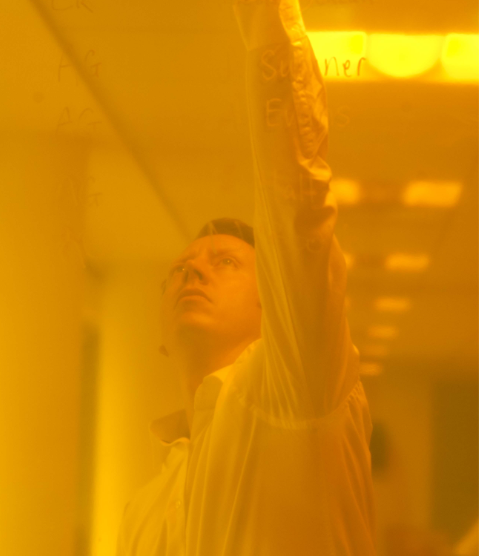 Whether you are a client or a candidate, getting to know you helps us to understand and anticipate your needs. Why not get in touch and see just what we can do for you today?