Accountant
Accountant jobs come in a range of skill levels, from trainee right up to senior. That means that although there will always be a need for chartered accountants in the jobs market, it's also a discipline that can be entered at a relatively low level, but always with excellent prospects for the most talented and hard-working.
For the most part, companies are looking for qualified accountants with AAT, ACCA, AIA, CIMA or ICAEW qualifications to step into accountancy departments and work under direct supervision. However, since there's such a spectrum of accountancy qualification and experience, and a significant array of accountancy skills required to work in specific sectors, the details of the job advert will be crucial if an accountant is to slot into a given role with the relevant qualifications, experience and sectoral understanding.
Accountancy – the skills required
Accountants tend to know they want to take their chosen career paths from an early age. They are always people who love mathematics and who have an analytical mindset, and can apply these skills to getting to the bottom of any finance-related task that is set for them.
Accountant roles will also require a degree of business acumen – knowing the ins and outs of what makes industry tick (money) will stand an accountant in good stead, and it's something that only ever improves with experience.
Accountant Jobs in Royal Tunbridge Wells
As the name suggests, Royal Tunbridge Wells gained its popularity as a place to take on mineral spring water which in days gone by was believed to have health benefits. Like several other spa towns across the nation, this soon attracted well to do folk with disposable income to visit and take the waters, particularly during the nineteenth century, although in this case the spa status began rather earlier. Roads and eventually railways would allow greater numbers of people to come, and the population grew as hotels and other services sprung up to accommodate and pamper them. From an early stage, Royal Tunbridge Wells was designed to be architecturally striking, and it remains so today.
Nowadays, however, the importance of the spa and the waters is negligible to the local economy, although the tradition started by it, and which earned it the Royal prefix, remains important to the town's atmosphere. Royal Tunbridge Wells is a wealthy town with almost zero unemployment, and although it has thriving financial and tourism industries, acts as a commuter town for London. Part of its success is its relative isolation from other large settlements, which makes it a draw for all the villages in the region. The centre of London is 30 miles (50 km) to the north west, and about the same distance to the south is the South Coast.
Such towns, where tourism and commuting are dominant, might not seem like ideal candidates for Accountant jobs, but wherever there is an affluent population and a half-decent transport network, they do occasionally emerge, usually with a retail employer.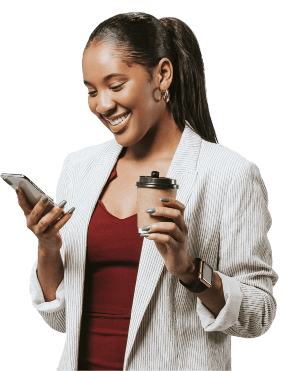 Accountant recruitment at Cast UK
Are you assembling a team of accountants, or simply need a single accountant to oversee a smaller business's finances? At Cast UK, we can find just the right people with the right skills to deliver a shortlist for you to take to the interview stage. Why not give one of our consultants a call on 0333 121 3345 so we can start searching for the perfect candidates?
If you're an accountant at any stage along the career ladder, it's likely there will be businesses looking for your skills right now. Please click the link below to register with us.
Contact us
Similar roles we recruit for
ROLES