Ecommerce Analyst
Online retail is a living, breathing discipline, where product quality, marketing, social media, competitors' campaigns, logistics and fulfillment, search optimisation and platform stability are all pushing and pulling performance in every direction. The task of the ecommerce analyst is to make sense of it all, and to put in place strategies to maximise profitability and minimise waste.
The good thing about this task is that pretty much any metric you could wish to follow is available online. Visitor tracking, site performance, customer satisfaction and all aspects of sales performance are available through digital means. The bad news is that the sheer volume of data available can be overwhelming. It's the ecommerce analyst's job to sort the wheat from the chaff, initially focusing on low-hanging fruit that can boost profitability, but ultimately drilling down into the minutiae to create sustainable profits and identify emerging risks and opportunities.
The skills required
Ecommerce analyst jobs are suited to those who like nothing better than to sit at a computer and look at endless streams of data, sorting and analysing it through spreadsheets and analytics software to mine for commercial benefits. Sometimes the problems and solutions are established and obvious, but it's the ability to spot issues when they are still new and developing that makes an ecommerce analyst so valuable to any online retailer.
Any experience in ecommerce sales, marketing or logistics will be an advantage to the potential analyst, as a deep understanding of the territory helps them to identify issues more quickly.
Ecommerce Analyst Jobs in Cambridgeshire
Also known as the County of Cambridge, Cambridgeshire is an English county that shares a border with Lincolnshire, Essex, Hertfordshire, Norfolk and Suffollk. It's a great spot for those seeking Ecommerce Analyst vacancies.
Historically an agricultural community, in the 11th century, the region's economy relied mainly on wheat production, malt, honey and fishing. During the 1300s, there was a strong wool trade and Cambridgeshire's cloth industry began to grow.
The most famous place in the county is Cambridge University. It was formed in 1209 and is one of the world's oldest universities. It regularly ranks among the best institutions in the country and the world and the institution's list of notable alumni and academics includes royalty, prime ministers, scientists, authors, actors and comedians.
These days, Cambridgeshire is a centre for the development of technology, thanks in part to the Cambridge Science Park, which was an initiative of Trinity College and offered a helping-hand to start-up companies. Indeed, the region has since become known as Silicon Fen - a play on California's Silicon Valley - and just some of the companies that were started here include ARM, CSR, AVEVA and Autonomy Corporation.
Other well-known companies based in Cambridgeshire include British Sugar, Gale's, home shopping channel Ideal World and Perkins Engines. What's more, Debenhams and Tesco both operate large distribution centres in Peterborough.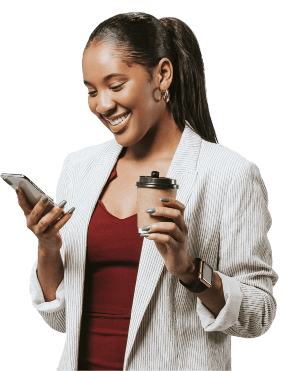 Find your perfect ecommerce analyst role
At Cast UK, transport & logistics is one of a handful of specialisms we deal with, so employers trust us to find the cream of the crop when it comes to candidates.
So if you're looking for an ecommerce analyst position, whether there's one you've seen advertised here, or you just want to put the feelers out, your dream career change could be closer than you think. Just register below to start the ball rolling.
If you're seeking an eCommerce analyst, call us on 0333 121 3345 and you'll talk to an expert consultant who will be able to give you the best opportunity to fill the position with some genuine talent.
Contact us
Similar roles we recruit for
ROLES