Group Supply Chain Analyst - Royal Tunbridge Wells
Group Supply Chain Analyst jobs
Any business needs to constantly be on the lookout for inefficiencies and better ways to do things in the future, but in supply chain the costs of inefficiency can be massive. Unnecessary transportation, warehousing and waste can add millions to the costs of a large company or group, but the danger is that such costs can go unnoticed or can be relics of old ways of doing things that were never updated.
The group supply chain analyst will be in charge of gathering and using data within a business group and looking for areas where savings can be made, whilst all the time remaining alert to potential impacts on customer satisfaction. Chasing down inefficiencies in a supply chain can sometimes feel like squeezing air out of an inflatable bed – squeezing here can make a bulge there – so the analyst will have to be mindful that they are dealing with a whole system, not just a series of parts. If might sometimes be beneficial to leave superficial inefficiencies in place if they benefit the entire chain.
Often, the group supply chain analyst will not have executive powers and will be part of a team of analysts, perhaps working under a materials, planning and logistics (M, P & L) manager. In such cases the analyst will need to be focused on improving and maintaining service in a small section of the chain while those senior to him or her make the business decisions.
The skills required
The group supply chain analyst will need to be an expert at both looking at the big picture (i.e. the whole supply chain) and analysing the micro data (e.g. fuel usage on a particular journey, warehousing costs etc.). They will need to eat, drink and sleep statistics and will have an excellent grasp of mathematics.
A thorough understanding of the supply chain and logistics industries will be a distinct advantage, and experience of related industries, such as procurement or retail, will certainly do the applicant no harm.
Gathering and manipulating data will be the nuts and bolts of the job, but ultimately the data and any conclusions will need to be presented in a clear and concise manner, be it verbally, through presentations or digitally. It will therefore be vital that the group supply chain analyst will be a great communicator who is equally comfortable dealing with fellow employees and senior and middle management.
Typical roles we recruit for
ROLES
Group Supply Chain Analyst Jobs in Royal Tunbridge Wells
As the name suggests, Royal Tunbridge Wells gained its popularity as a place to take on mineral spring water which in days gone by was believed to have health benefits. Like several other spa towns across the nation, this soon attracted well to do folk with disposable income to visit and take the waters, particularly during the nineteenth century, although in this case the spa status began rather earlier. Roads and eventually railways would allow greater numbers of people to come, and the population grew as hotels and other services sprung up to accommodate and pamper them. From an early stage, Royal Tunbridge Wells was designed to be architecturally striking, and it remains so today.
Nowadays, however, the importance of the spa and the waters is negligible to the local economy, although the tradition started by it, and which earned it the Royal prefix, remains important to the town's atmosphere. Royal Tunbridge Wells is a wealthy town with almost zero unemployment, and although it has thriving financial and tourism industries, acts as a commuter town for London. Part of its success is its relative isolation from other large settlements, which makes it a draw for all the villages in the region. The centre of London is 30 miles (50 km) to the north west, and about the same distance to the south is the South Coast.
Such towns, where tourism and commuting are dominant, might not seem like ideal candidates for Group Supply Chain Analyst jobs, but wherever there is an affluent population and a half-decent transport network, they do occasionally emerge, usually with a retail employer.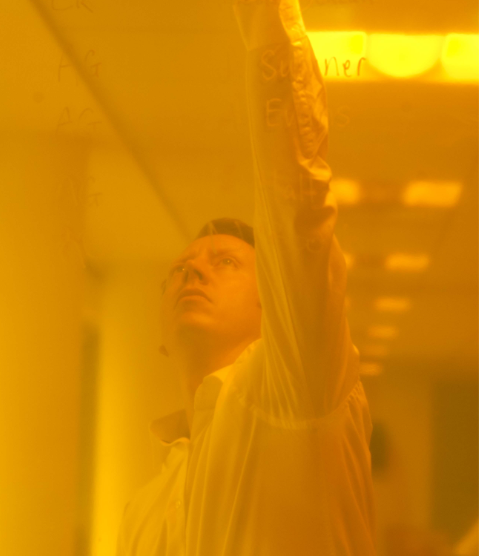 Whether you are a client or a candidate, getting to know you helps us to understand and anticipate your needs. Why not get in touch and see just what we can do for you today?