Head of Business Change - Hull
Head of Business Change Jobs
All successful businesses embrace change as an essential part of the growth process. Sometimes it can be difficult to achieve, with resistance from within and without, but when it's done well the benefits will be felt by the company for years, or decades, to come. But change needs to be managed, and that is where the head of business change plays such a vital role. He or she oversees the process from identifying weaknesses in the business model right through to monitoring the effects of any changes that have been applied.
The head of business change has widely varying roles depending on the size and nature of the business. In smaller companies, he or she may have a directorial role and may oversee a handful of employees or managers as change is implemented. In a larger company, the head of business change could be making cultural or systemic changes that are worth millions and affect thousands of employees, making it a hugely influential and important position.
The skills required
The best heads of business change have experience in project management and delivery. Even if the job does not require those skills directly, it's likely that you will be working closely with project managers to ensure change takes place at a manageable rate, and an insight into how they work is invaluable. You are going to need excellent communication skills as you will often be receiving information from the board and delivering the message right the way down the hierarchy in a manner that suits them so that they can best understand and implement the changes required.
You need to be able to analyse and project cause and effect based on the best possible information so that the changes you are proposing or implementing can be measured and their success can be assessed. Experience within the sector occupied by the company seeking a head of business change is advantageous, as every industry has its own way of working and you should also be better placed to identify trends that add up to the necessity for change.
Typical roles we recruit for
ROLES
Head of Business Change Jobs in Hull
Located in Yorkshire, on the Humber Estuary, Kingston upon Hull - or simply Hull - has been inhabited since the Neolithic period. After King Edward I granted it a royal charter in 1299, it became a thriving market town, as well as a military supply port and a centre for fishing and whaling.
From the Medieval period through to the Industrial Revolution, the easily navigable waters of the River Hull helped the town prosper as a trading hub with Scotland, as well as northern Europe and Scandinavia, while some products came from as far away as Australia and South America.
The large amount of wealth that came into the region during 1800s led to a number of fine Victorian buildings, such as the Dock Offices, which house the Hull Maritime Museum today. Unfortunately, many of these beautiful buildings were lost during World War II, as around 95 per cent of the homes in the city were destroyed during the Hull Blitz.
Since then, Hull has been rebuilt and the city has remained an important port for industry, while a number of ferries provide transport to Europe for around a million travellers every year.
Those seeking Head of Business Change jobs in Hull will find that the region offers a variety of opportunities, with big-name companies like BP, Reckitt Benckiser and Seven Seas all having a large presence. In addition, an Enterprise Zone has been established in a bid to attract OEMs in the renewable energy industry to the area.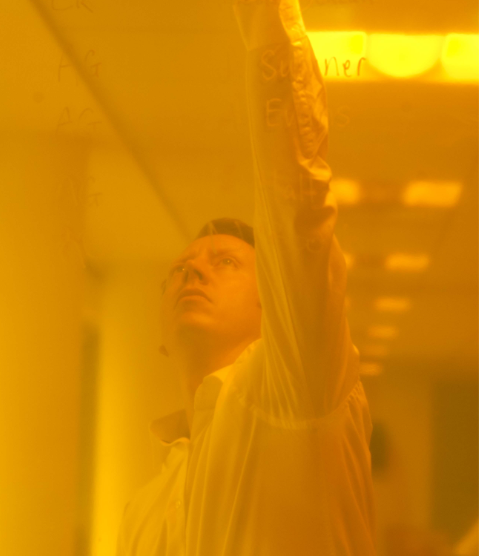 Whether you are a client or a candidate, getting to know you helps us to understand and anticipate your needs. Why not get in touch and see just what we can do for you today?