Head of Business Transformation - Cheltenham
Head of Business Transformation Jobs
Most businesses reach a point where they have to decide whether to undergo a major transformation. It could be a completely new product stream or means of delivery, or it could mean reaching out into whole new markets. Whatever the transformation, there is a good chance that the existing methodologies and infrastructures need to be rebooted almost from scratch – and that needs the expertise of a head of business transformation.
This role involves analyzing the company's current position compared to where it wants to be. The head then decides what is the most efficient and the least disruptive way of getting there. It can be quite a balancing act, and timing is often crucial to ensuring transformed production lines or services come on stream simultaneously to minimize downtime. Often the head of transformation is a visionary who sees openings that the company can exploit; other times he or she will be a technician, receiving and interpreting global aims from the board and making them reality.
The skills required
The head of business transformation needs to be all-seeing when it comes to a business's processes and procedures. You will get to know the company and its inner workings intimately before the complex task of transformation, with all its predicted as well as any potentially unpredictable effects. Analysis of transformation using modelling and intelligence-gathering is also a requirement, so experience in this field is essential.
Because transformation often straddles two or more sectors, experience of working in one or both will be particularly valued as a source of knowledge. It's also true that transformation can often be bad news for some of the company's employees who are no longer required once it is complete. Part of the job in this scenario is managing expectations and making the whole process smooth for the company, or at least making projections that can be interpreted by HR and actioned.
Typical roles we recruit for
ROLES
Head of Business Transformation Jobs in Cheltenham
Cheltenham is a historic spa town (sometimes called Cheltenham Spa) in Gloucestershire, about 7 miles (12 km) to the east of the county town, Gloucester. The town grew in popularity after a royal visit in the late 1700s, which brought its mineral waters national renown. It is known internationally as a site of festivals. There are the Literature, Jazz, Science and Music festivals to occupy the locals and bring in tourists, but most famous of all is the one simply called the Cheltenham Festival, a week-long National Hunt horse-racing event culminating in the Cheltenham Gold Cup.
The town is a hotbed of high-tech industry, too, with electronics and aerospace playing their parts in the local economy. Tourism is and important wealth creator too. The west of the town is dominated by the UK's national intelligence and eavesdropping centre, the GCHQ (Government Communications Headquarters), an organisation that dates back to the First World War and has been at Cheltenham since 1951. During the Second World War it was located at the famous Bletchley Park.
The blend of hi-tech industry, an affluent populace and a thriving retail sector make Cheltenham a prime location for a variety of supply chain, logistics and procurement positions, and Head of Business Transformation jobs will appear in and around the time from time to time, although GCHQ will probably know about it before we do!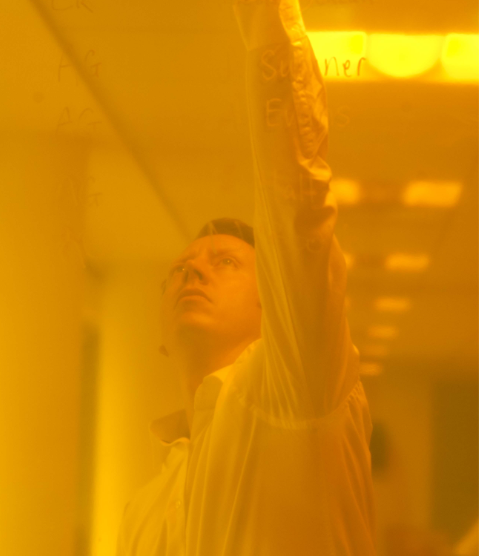 Whether you are a client or a candidate, getting to know you helps us to understand and anticipate your needs. Why not get in touch and see just what we can do for you today?