Head of Business Transformation - Plymouth
Head of Business Transformation Jobs
Most businesses reach a point where they have to decide whether to undergo a major transformation. It could be a completely new product stream or means of delivery, or it could mean reaching out into whole new markets. Whatever the transformation, there is a good chance that the existing methodologies and infrastructures need to be rebooted almost from scratch – and that needs the expertise of a head of business transformation.
This role involves analyzing the company's current position compared to where it wants to be. The head then decides what is the most efficient and the least disruptive way of getting there. It can be quite a balancing act, and timing is often crucial to ensuring transformed production lines or services come on stream simultaneously to minimize downtime. Often the head of transformation is a visionary who sees openings that the company can exploit; other times he or she will be a technician, receiving and interpreting global aims from the board and making them reality.
The skills required
The head of business transformation needs to be all-seeing when it comes to a business's processes and procedures. You will get to know the company and its inner workings intimately before the complex task of transformation, with all its predicted as well as any potentially unpredictable effects. Analysis of transformation using modelling and intelligence-gathering is also a requirement, so experience in this field is essential.
Because transformation often straddles two or more sectors, experience of working in one or both will be particularly valued as a source of knowledge. It's also true that transformation can often be bad news for some of the company's employees who are no longer required once it is complete. Part of the job in this scenario is managing expectations and making the whole process smooth for the company, or at least making projections that can be interpreted by HR and actioned.
Typical roles we recruit for
ROLES
Head of Business Transformation Jobs in Plymouth
It is impossible to separate the Devon city of Plymouth with its naval heritage. With a seafaring history dating back to before Roman times, it would go on to become a key military port in the Spanish Armada attack and has played a part in most naval battles in British history owing to our nation's fractious relations with its southern neighbours. It is also the place from where the Pilgrims set off for the New World in the early 1600s, hence the name Plymouth Rock that marks their landing place.
The city had a good Industrial Revolution, with industry growing around the port, ideal for import and export, and nearby Devonport became a shipbuilding centre. The port's success and importance did have a drawback, however. The city and its docks were heavily damaged by German bombers in World War II, and much of what stands in the centre of Portsmouth today is of post-war origin.
While seafaring still plays a part in the culture of Plymouth, and connected industries still exist in the area, its importance as a naval and commercial maritime centre have diminished somewhat since the 1980s. There has been a growth in hi-tech industries, with establishments such as the Tamar Science Park providing innovation opportunities.
The city is also in the top 20 by population in the UK, which, together with its overseas trading opportunities, make it the kind of transport hub where Head of Business Transformation jobs often show up.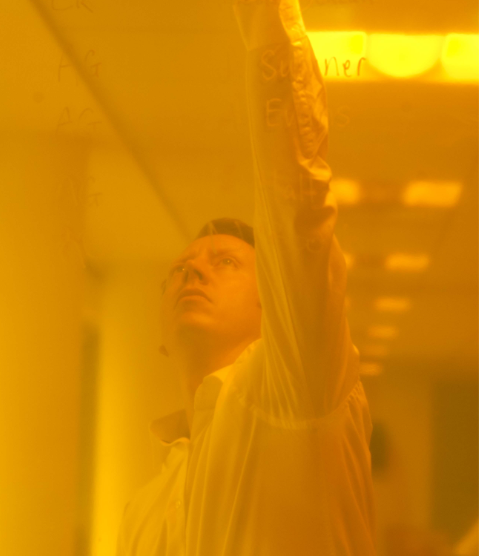 Whether you are a client or a candidate, getting to know you helps us to understand and anticipate your needs. Why not get in touch and see just what we can do for you today?