Head of Business Transformation - South Shields
Head of Business Transformation Jobs
Most businesses reach a point where they have to decide whether to undergo a major transformation. It could be a completely new product stream or means of delivery, or it could mean reaching out into whole new markets. Whatever the transformation, there is a good chance that the existing methodologies and infrastructures need to be rebooted almost from scratch – and that needs the expertise of a head of business transformation.
This role involves analyzing the company's current position compared to where it wants to be. The head then decides what is the most efficient and the least disruptive way of getting there. It can be quite a balancing act, and timing is often crucial to ensuring transformed production lines or services come on stream simultaneously to minimize downtime. Often the head of transformation is a visionary who sees openings that the company can exploit; other times he or she will be a technician, receiving and interpreting global aims from the board and making them reality.
The skills required
The head of business transformation needs to be all-seeing when it comes to a business's processes and procedures. You will get to know the company and its inner workings intimately before the complex task of transformation, with all its predicted as well as any potentially unpredictable effects. Analysis of transformation using modelling and intelligence-gathering is also a requirement, so experience in this field is essential.
Because transformation often straddles two or more sectors, experience of working in one or both will be particularly valued as a source of knowledge. It's also true that transformation can often be bad news for some of the company's employees who are no longer required once it is complete. Part of the job in this scenario is managing expectations and making the whole process smooth for the company, or at least making projections that can be interpreted by HR and actioned.
Typical roles we recruit for
ROLES
Head of Business Transformation Jobs in South Shields
South Shields sits at the mouth of the Tyne in Tyne and Wear, about 8 miles (13 km) downstream of Newcastle-upon-Tyne and Gateshead, and about the same distance north of Sunderland. Although mining, shipbuilding and docks played a massive role in the town's emergence during and after the Industrial Revolution, much of these industries has now been closed down, and the town relies on the service sector for local jobs. More likely, however, South Shields' inhabitants will commute to Newcastle or Sunderland for their working lives. The port is still active, and although it is a shadow of its former self, seems to be growing.
The town punches above its weight when it comes to the list of famous people who were born or brought up there. The director of Alien, Prometheus, Thelma and Louise and Gladiator, Ridley Scott was born there, as were F1 genius Sir Frank Williams, Python Eric Idle, novelist Catherine Cookson and comedian Sarah Millican. At least some of them still have their Tyneside accents!
If you're looking for Head of Business Transformation jobs in South Shields, it might be worth expanding your search a little to take in the surrounding towns and cities and perhaps even to look for related jobs rather than an exact match. Although the docks are active, there will be more diversity in Newcastle, Sunderland and Gateshead. Please ask our consultants if you are interested, as they will be able to do a more general search and flag up other positions that might be of interest.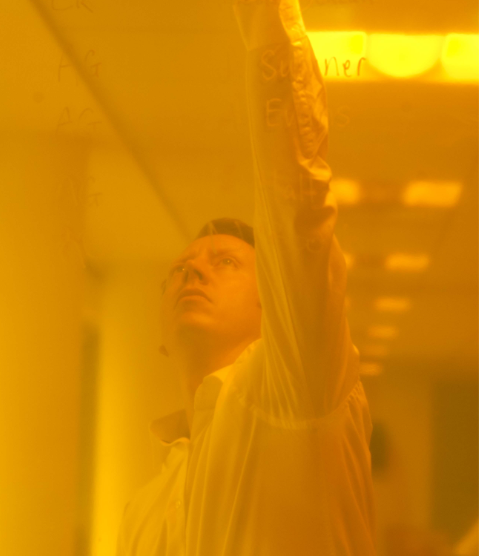 Whether you are a client or a candidate, getting to know you helps us to understand and anticipate your needs. Why not get in touch and see just what we can do for you today?