Head of Compensation & Benefits - Glasgow
Head of Compensation and Benefits Jobs
In the modern company, competition to land the best talent is almost as prized as it is to win market share in the sector. It has long been recognized that employees' contributions to a company can make or break it, and that employees who feel undervalued – rightly or wrongly – will soon start looking elsewhere. It is the head of compensation and benefits' job to use pull factors such as salaries, bonuses, pensions etc. to attract and retain employees.
The role requires a strategic mindset, as employees' motivations change as they serve more time at a company and climb its ladder. A programme of review and assessment will need to be put in place or maintained, and liaison with employees' managers will help guide the compensation and benefits decisions for individual employees. Essentially that will mean making cost-benefit analyses for each employee and rewarding them appropriately. While the role might be overseeing a compensation team in larger companies, in smaller ones, the task may be all down the head herself or himself.
The skills required
A strategic, analytical mindset is a key asset in the role of head of compensation and benefits. You will be assessing the value of employees but you also have a hand in motivating them through the use of perks and other incentives. As compensation is an expenditure to a company – and often its largest outgoing – the role will require a sense of balance, honest, unemotional assessment of an employee's worth to the company. Reporting to the board, you will need to justify the compensation and benefits you decide on, and evidence of your case will need to be presented to get approval.
Experience in working with benefits and compensation at a management or executive level will be an important asset for this role. You must be able to demonstrate a deep understanding between employee motivation, productivity and profitability and how they interrelate. Evidence of schemes and initiatives you have previously put in place to that end will also be of great benefit.
Typical roles we recruit for
ROLES
Head of Compensation & Benefits Jobs in Glasgow
Located on the River Clyde in the western region of Scotland, Glasgow is the largest city north of the border and has the third largest population in the UK.
Known predominantly for its industrial past, which included the production of items ranging from textiles, carpet, furniture, food and drink, through to explosives, chemicals and industrial machinery, Glasgow was known during the 19th century as the Second City of the Empire.
A quarter of all the world's locomotives at the time were manufactured in Glasgow, while the Clyde shipyards were bustling with workers creating seafaring vessels of every shape and size.
Over the last 200 years, Glasgow has changed significantly. Most of the shipyards are gone (although some are still in operation) and many of the factories have been replaced with world-class shopping and high-end accommodation. Indeed, the city is ranked as one of Europe's top financial centres and one of the most liveable cities in the world.
For those seeking Head of Compensation & Benefits roles in Glasgow, there are plenty of opportunities, whether you're interested in manufacturing, retail, technology, biosciences, finance, education, media or transport.
Indeed, just some of the companies based in Glasgow include Clydesdale Bank, BAE Systems Surface Fleet Solutions, BBC Scotland, The Herald and John Dewar & Sons.
There's also the Port of Glasgow and Glasgow International Airport, and the city is home to four universities, a number of colleges and several sports teams, not to mention a variety of entertainment venues.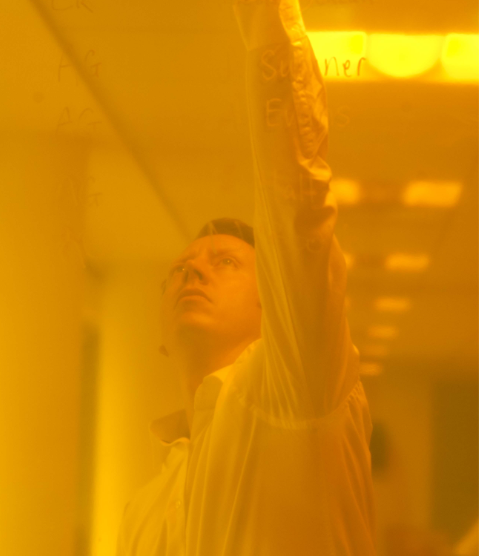 Whether you are a client or a candidate, getting to know you helps us to understand and anticipate your needs. Why not get in touch and see just what we can do for you today?