Head of Compensation & Benefits - Dundee
Head of Compensation and Benefits Jobs
In the modern company, competition to land the best talent is almost as prized as it is to win market share in the sector. It has long been recognized that employees' contributions to a company can make or break it, and that employees who feel undervalued – rightly or wrongly – will soon start looking elsewhere. It is the head of compensation and benefits' job to use pull factors such as salaries, bonuses, pensions etc. to attract and retain employees.
The role requires a strategic mindset, as employees' motivations change as they serve more time at a company and climb its ladder. A programme of review and assessment will need to be put in place or maintained, and liaison with employees' managers will help guide the compensation and benefits decisions for individual employees. Essentially that will mean making cost-benefit analyses for each employee and rewarding them appropriately. While the role might be overseeing a compensation team in larger companies, in smaller ones, the task may be all down the head herself or himself.
The skills required
A strategic, analytical mindset is a key asset in the role of head of compensation and benefits. You will be assessing the value of employees but you also have a hand in motivating them through the use of perks and other incentives. As compensation is an expenditure to a company – and often its largest outgoing – the role will require a sense of balance, honest, unemotional assessment of an employee's worth to the company. Reporting to the board, you will need to justify the compensation and benefits you decide on, and evidence of your case will need to be presented to get approval.
Experience in working with benefits and compensation at a management or executive level will be an important asset for this role. You must be able to demonstrate a deep understanding between employee motivation, productivity and profitability and how they interrelate. Evidence of schemes and initiatives you have previously put in place to that end will also be of great benefit.
Typical roles we recruit for
ROLES
Head of Compensation & Benefits Jobs in Dundee
Dundee is an industrious city that has changed its roles many times over the centuries. Its North Sea-facing front made it ideal for whaling, and the industries that surround it, such as boatbuilding, whale oil processing and jute manufacture (it was discovered that jute could be lubricated with whale oil). Those industries are gone now, but after World War II the city was to have something of a boom. The company NCR set up in Dundee, initially making shop cash registers, and later moving on to making banks' cash machines. The company was also a pioneer of the now-ubiquitous magnetic strips, and also made computers.
The electronics company Morphy Richards was formed and based in Dundee after a merger, and Michelin tyre factory was also established. All this time, industry worked along shipbuilding, but by the 1980s this industry was in terminal decline. Along came Timex, who manufactured Sir Clive Sinclair's ZX Spectrum in the city; this home computer was a huge success, owing to its colour graphics and reasonable price. However the Timex factory closed in the early 1990s.
The city was also a publishing magnet, and many a child grew up reading DC Thompson's famous output: Beano, Dandy and the gung-ho Commando comic books. And when they grew up, they played Lemmings and Grand Theft Auto, developed by Dundee's Rockstar Games. There is also a strong biomedical and biotech industry in the city.
Dundee is such a thriving place that no short article can do it justice. And of course, all this moving of materials and products, and the servicing of its 150,000 population means that Head of Compensation & Benefits positions are regularly required.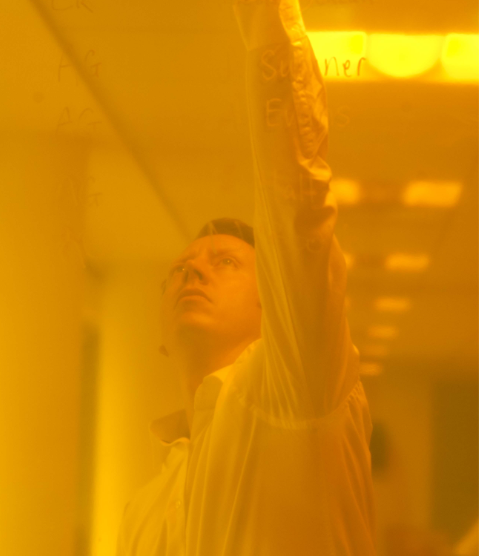 Whether you are a client or a candidate, getting to know you helps us to understand and anticipate your needs. Why not get in touch and see just what we can do for you today?