PMO Manager Jobs
A typical project management office (PMO) on a busy project is where the project is designed, implemented and kept on track by a team of analysts and assistants who are constantly monitoring processes and getting involved with the team to ensure smooth running. Keeping on top of this team itself needs a degree of oversight, which is where the PMO manager comes into the equation. He or she is charged with ensuring the change or transformation project stays on track by providing leadership to the team and reporting to the board and the relevant project managers and directors.
The overarching aim of the PMO manager is to ensure quality is maintained throughout the project. Although the PMO manager will probably not be hands-on when it comes to project management or analysis, she or he may be the person responsible for ensuring everyone in the office is up to speed and is performing well, and is therefore judged on the success of the office itself and how it maintains quality throughout a project.
The skills required
The PMO manager is primarily a manager of people. You need to have excellent communication and interpersonal skills, as well as a firm understanding of the project, its aims, and the activities being performed by the PMO team. It is your responsibility to ensure best practice is followed where necessary, and supporting and advising those in your team as they go about their business.
Experience of managing a project management office in the same sector is of enormous value. There can be significant differences between public and private sector offices, for example, with varying command structures and manners of working. You are also expected to report regularly to the board and to your line managers on the performance of your team. Some employers require a formal project management qualification such as PRINCE2 for an applicant to be considered for the role.
Typical roles we recruit for
ROLES
PMO Manager Jobs in Dundee
Dundee is an industrious city that has changed its roles many times over the centuries. Its North Sea-facing front made it ideal for whaling, and the industries that surround it, such as boatbuilding, whale oil processing and jute manufacture (it was discovered that jute could be lubricated with whale oil). Those industries are gone now, but after World War II the city was to have something of a boom. The company NCR set up in Dundee, initially making shop cash registers, and later moving on to making banks' cash machines. The company was also a pioneer of the now-ubiquitous magnetic strips, and also made computers.
The electronics company Morphy Richards was formed and based in Dundee after a merger, and Michelin tyre factory was also established. All this time, industry worked along shipbuilding, but by the 1980s this industry was in terminal decline. Along came Timex, who manufactured Sir Clive Sinclair's ZX Spectrum in the city; this home computer was a huge success, owing to its colour graphics and reasonable price. However the Timex factory closed in the early 1990s.
The city was also a publishing magnet, and many a child grew up reading DC Thompson's famous output: Beano, Dandy and the gung-ho Commando comic books. And when they grew up, they played Lemmings and Grand Theft Auto, developed by Dundee's Rockstar Games. There is also a strong biomedical and biotech industry in the city.
Dundee is such a thriving place that no short article can do it justice. And of course, all this moving of materials and products, and the servicing of its 150,000 population means that PMO Manager positions are regularly required.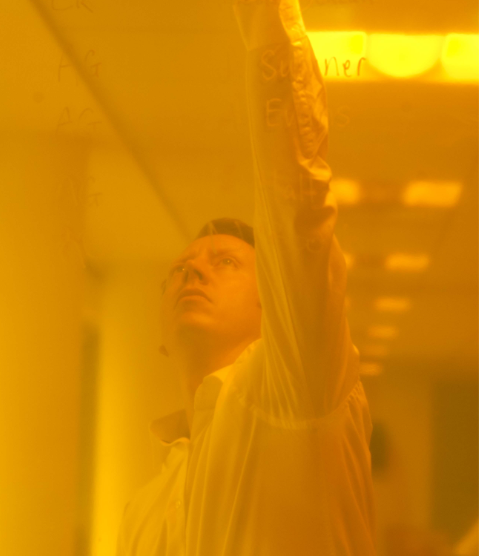 Whether you are a client or a candidate, getting to know you helps us to understand and anticipate your needs. Why not get in touch and see just what we can do for you today?