Head of Compensation & Benefits - Ipswich
Head of Compensation and Benefits Jobs
In the modern company, competition to land the best talent is almost as prized as it is to win market share in the sector. It has long been recognized that employees' contributions to a company can make or break it, and that employees who feel undervalued – rightly or wrongly – will soon start looking elsewhere. It is the head of compensation and benefits' job to use pull factors such as salaries, bonuses, pensions etc. to attract and retain employees.
The role requires a strategic mindset, as employees' motivations change as they serve more time at a company and climb its ladder. A programme of review and assessment will need to be put in place or maintained, and liaison with employees' managers will help guide the compensation and benefits decisions for individual employees. Essentially that will mean making cost-benefit analyses for each employee and rewarding them appropriately. While the role might be overseeing a compensation team in larger companies, in smaller ones, the task may be all down the head herself or himself.
The skills required
A strategic, analytical mindset is a key asset in the role of head of compensation and benefits. You will be assessing the value of employees but you also have a hand in motivating them through the use of perks and other incentives. As compensation is an expenditure to a company – and often its largest outgoing – the role will require a sense of balance, honest, unemotional assessment of an employee's worth to the company. Reporting to the board, you will need to justify the compensation and benefits you decide on, and evidence of your case will need to be presented to get approval.
Experience in working with benefits and compensation at a management or executive level will be an important asset for this role. You must be able to demonstrate a deep understanding between employee motivation, productivity and profitability and how they interrelate. Evidence of schemes and initiatives you have previously put in place to that end will also be of great benefit.
Typical roles we recruit for
ROLES
Head of Compensation & Benefits Jobs in Ipswich
Situated in the county of Suffolk, Ipswich is a lovely place, located on the River Orwell. It's a thriving community, with a stunning waterfront and many historic buildings. Plus there are a number of opportunities for those seeking Head of Compensation & Benefits vacancies.
As one of England's oldest towns, Ipswich has a history that dates back to the Roman Empire when a fort was built in the vicinity.
The town really began to form, however, during the Anglo-Saxon period and during the seventh and eighth centuries it was an important trading port with Scandinavia and the rest of Europe. The nearby Sutton Hoo archaeological site has been an extremely important place for those interested in studying the life and culture of ancient Britons from this period.
Ipswich was granted its first charter in 1200 and for the next four hundred years, it carried on as a market town and trading hub. During the 1600s it was also a common port for those boarding ships and sailing to the New World.
During the Industrial Revolution and well into the 20th century, Ipswich was known for agricultural manufacturing, with enterprises ranging from sugar beet processing through to motorised lawnmower production.
Today, many of the industrial buildings have been converted to offices and flats, although the port still sees millions of tonnes of cargo pass through every year.
Much of the local economy is now based in the service sector and IT. Adastral Park is a massive business park, home to BT's global innovation and development centre, while other tech companies with offices in the area include Fujitsu, Ericsson, Cisco, O2 and Nokia Siemens.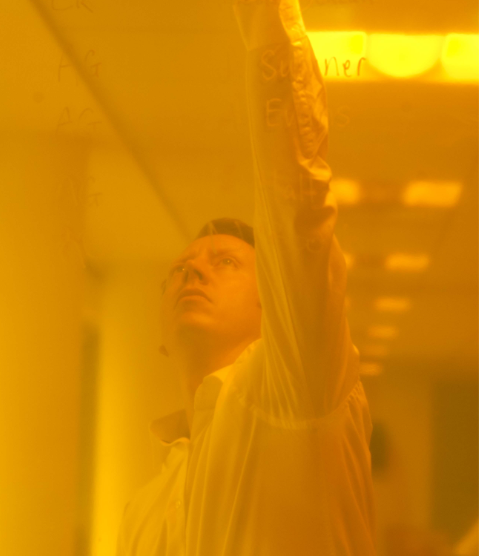 Whether you are a client or a candidate, getting to know you helps us to understand and anticipate your needs. Why not get in touch and see just what we can do for you today?