Head of Compensation & Benefits - Mansfield
Head of Compensation and Benefits Jobs
In the modern company, competition to land the best talent is almost as prized as it is to win market share in the sector. It has long been recognized that employees' contributions to a company can make or break it, and that employees who feel undervalued – rightly or wrongly – will soon start looking elsewhere. It is the head of compensation and benefits' job to use pull factors such as salaries, bonuses, pensions etc. to attract and retain employees.
The role requires a strategic mindset, as employees' motivations change as they serve more time at a company and climb its ladder. A programme of review and assessment will need to be put in place or maintained, and liaison with employees' managers will help guide the compensation and benefits decisions for individual employees. Essentially that will mean making cost-benefit analyses for each employee and rewarding them appropriately. While the role might be overseeing a compensation team in larger companies, in smaller ones, the task may be all down the head herself or himself.
The skills required
A strategic, analytical mindset is a key asset in the role of head of compensation and benefits. You will be assessing the value of employees but you also have a hand in motivating them through the use of perks and other incentives. As compensation is an expenditure to a company – and often its largest outgoing – the role will require a sense of balance, honest, unemotional assessment of an employee's worth to the company. Reporting to the board, you will need to justify the compensation and benefits you decide on, and evidence of your case will need to be presented to get approval.
Experience in working with benefits and compensation at a management or executive level will be an important asset for this role. You must be able to demonstrate a deep understanding between employee motivation, productivity and profitability and how they interrelate. Evidence of schemes and initiatives you have previously put in place to that end will also be of great benefit.
Typical roles we recruit for
ROLES
Head of Compensation & Benefits Jobs in Mansfield
Situated roughly half way between Sheffield and Nottingham, Mansfield is a town with a history of being a market town and the centre of a thriving mining industry. The town has forests in almost every direction outside its borders, and was in times gone by a favourite stopping place for royals on their hunting excursions. On the map Mansfield bears all the hallmarks of a market town, with several major roads emerging to connect the surrounding farms and villages. Nowadays the M1 passes the town's west, and railways connect it to Sheffield, Nottingham and Leicester.
The town gained notoriety among other mining communities when its mines did not take part in the bitter miners' strike in the 1980s. However the move was not to prove a long-term saviour of the industry, as today no mines survive. Mansfield was, not surprisingly, home to the famous Mansfield Brewery, but it was taken over in 1999 and production ceased on the site. Mansfield is now a fairly typical post-industrial town, with the service sector and some light industry taking prominence.
The town was the centre of the swimming universe in 2008, however, when local girl Rebecca Adlington won two gold medals at the Beijing Olympics, in the 400 m and 800 m freestyle races. At the time of writing, after London 2012, her 800 m record of 8:14.10 still stands as the world and Olympic record.
The Mansfield urban area is quite large, with a population of around 150,000, which in itself makes it a decent candidate if you're looking for Head of Compensation & Benefits jobs. The town also benefits from several large cities and towns within half an hour, so anyone willing to commute will stand an even greater chance of success.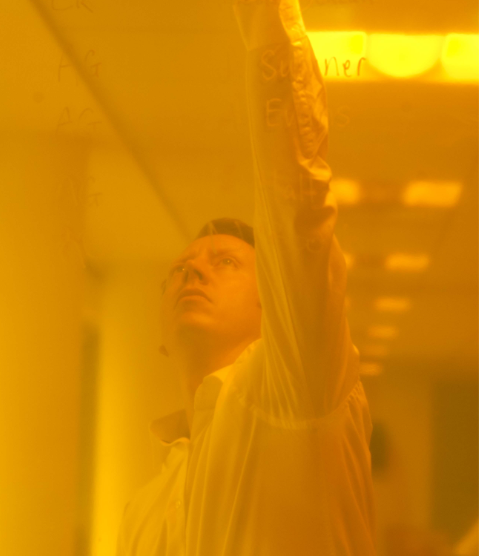 Whether you are a client or a candidate, getting to know you helps us to understand and anticipate your needs. Why not get in touch and see just what we can do for you today?