Head of Health and Safety - Guildford
Head of Health and Safety Jobs
Responsible for Health and Safety throughout the whole organisation, the role of the Head of Health and Safety is to provide leadership to continuously develop and improve H&S strategy and management programmes.
They oversee the whole health, safety and facilities operation to embed and maintain a culture of safety and well-being across a business. They also manage the selection and training of H&S personnel and the provision of H&S training and mentoring across the organisation.
The skills required
Integral to this position is the ability to drive H&S behavioural culture, ensuring the engagement and commitment of all internal and external stakeholders. The Head of Health and Safety will be a good team motivator and communicator with the energy and drive to deliver change and performance improvements effectively.
The Head of Health and Safety will contribute towards strategic planning in relation to health, safety and site management across the business and a known ability to drive improvement to planned objectives. They must be responsible for effective and efficient management and operation of health and safety policies, procedures, and systems in accordance with recent and relevant health and safety regulations and requirements
Typical roles we recruit for
ROLES
Head of Health and Safety Jobs in Guildford
Located 26 miles (46 km) south west of the centre of London , Surrey's county town Guildford is a historic setting in England's South. For a time, between the 10th and the 13th centuries the Royal Mint was located here, and that's not the town's only association with precious things – the "Guild" part of its name relates to gold. Guildford's castle was built during this time, too.
Guildford was one of the first towns to have a canal dug through it, in the mid-1600s, about 100 years before the national boom in canals. Named the Wey Navigation, it linked directly to the River Thames to allow the fast transportation of heavy goods to and from the capital. Although the town has never been the location of heavy industry, it has always been a good place to do business, and that is certainly true today, with several international companies having offices or head offices there. The list includes Philips Electronics, Colgate-Palmolive, Ericsson, Allianz, Electronic Arts and Sanofi. Since EA is not the only major video game producer in town, Guildford has something of a reputation of being an entertainment software capital.
Guildford is a reasonably affluent town and is a firm favourite among London's commuters who still want to live in a thriving town with plenty going on. Its population is around 70,000, and there are places such as the Surrey Research Park with plenty of exciting innovations being developed. Despite the lack of heavy industry, Head of Health and Safety positions do come up in Guildford, and we're best placed to locate them when they arise.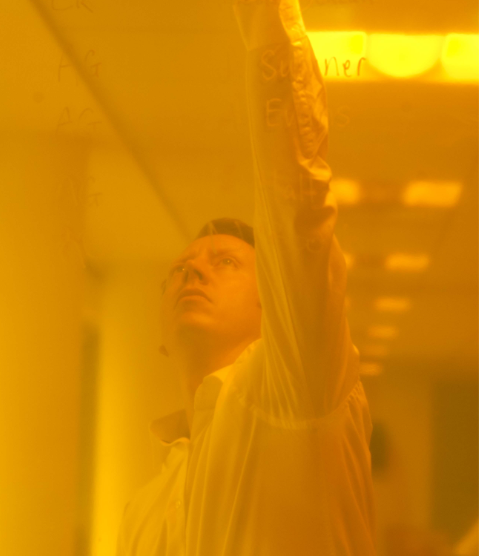 Whether you are a client or a candidate, getting to know you helps us to understand and anticipate your needs. Why not get in touch and see just what we can do for you today?