Head of Health and Safety - Shetland
Head of Health and Safety Jobs
Responsible for Health and Safety throughout the whole organisation, the role of the Head of Health and Safety is to provide leadership to continuously develop and improve H&S strategy and management programmes.
They oversee the whole health, safety and facilities operation to embed and maintain a culture of safety and well-being across a business. They also manage the selection and training of H&S personnel and the provision of H&S training and mentoring across the organisation.
The skills required
Integral to this position is the ability to drive H&S behavioural culture, ensuring the engagement and commitment of all internal and external stakeholders. The Head of Health and Safety will be a good team motivator and communicator with the energy and drive to deliver change and performance improvements effectively.
The Head of Health and Safety will contribute towards strategic planning in relation to health, safety and site management across the business and a known ability to drive improvement to planned objectives. They must be responsible for effective and efficient management and operation of health and safety policies, procedures, and systems in accordance with recent and relevant health and safety regulations and requirements
Typical roles we recruit for
ROLES
Head of Health and Safety Jobs in Shetland
Shetland is the name given to the council area that coincides with what is commonly known as the Shetland Islands. The islands are located in the Atlantic Ocean, 130 miles (215 km) north east of John O'Groats. The main bulk of the islands themselves are some 70 miles (110 km) from north to south, but roughly only 25 miles (40 km) east to west. The islands have only been part of Scotland since the 1500s, and have strong links with Scandinavia. Norway is just 200 miles (320 km) to the east, a short hop on a longboat.
The main administrative headquarters is Lerwick, whose 7000 population accounts for about a third of the Islands' total. The islands have a basic road system and a ferry system links its 16 inhabited islands as well as Orkney and Aberdeen. Despite being small, the island's inhabitants still have modern needs, and this will necessarily require a good deal of contact with the mainland. This could open up opportunities for such Head of Health and Safety positions and the proximity to the North Sea oil fields is also economically positive.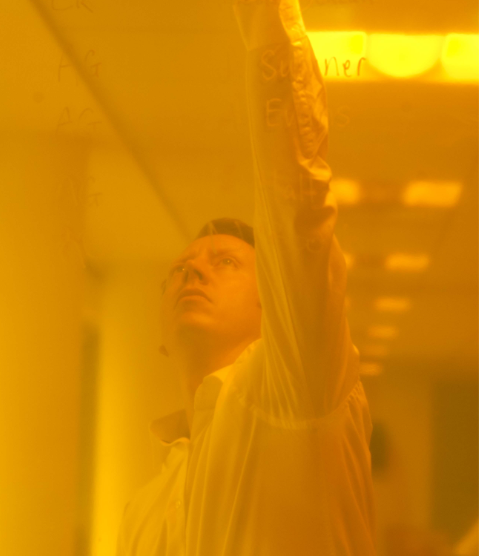 Whether you are a client or a candidate, getting to know you helps us to understand and anticipate your needs. Why not get in touch and see just what we can do for you today?