IT Director Jobs
The implementation of a comprehensive IT system throughout a large company is a massive undertaking that requires a highly skilled and specialized team behind it. Programmers, developers, hardware technicians, project managers, help desk workers and the managers overseeing the individual elements of the project all add up to a significant portion of a company's workforce, and they need to be led strategically by someone on the board whose responsibility is solely with them. That person is the IT director.
The IT director creates an IT strategy from the board's overarching strategy and projections, and works closely with his or her immediate IT managers to ensure the project is delivered. As a board member, he or she may have some access to the company purse to ensure complex IT projects are adequately resourced, but keeping a lid on costs is always a key responsibility; IT budgets spiralling out of control is a common story in business and the public sector.
The skills required
At board level, an IT director could have little experience in dealing with information technology, but will build a team of managers to oversee the work. However, if you have experience of managing IT projects to a senior level, you could be the ideal candidate for many companies whose boards rely on the IT director's expertise and counsel to inform them of the opportunities and limitations of the technology.
Primarily, your job as IT director is to oversee the delivery of either single IT projects or an ongoing series of projects as designated by the board, and your success will be judged on your performance in delivering projects on time and on budget. This can be a highly responsible job, often at the cutting edge of technology, and managing budgets can be difficult. However, with successful implementation, the rewards can be great.
Typical roles we recruit for
ROLES
IT Director Jobs in Edinburgh
Known for its romantic skyline, beautiful castle and fascinating history, Edinburgh is the capital of Scotland and the second most populated city north of the border.
People have been living in Auld Reekie, as it is affectionately known by locals, since at least the Bronze Age and throughout the Middle Ages, Renaissance and Scottish Reformation in the 16th century, it flourished as a market town, a royal burgh and a centre of commerce and culture.
During the Industrial Revolution, the city began to spread outwards in every direction. As more people came to the city, tenement flats were built and factories and businesses established. While Glasgow may have overtaken the capital during this period in terms of economy and population, Edinburgh maintained its prominence and continued to thrive.
After devolution in 1999, Edinburgh became the home of the Scottish Parliament and Scottish Executive. Today, the city is the heart of the Scottish government. It also plays an important part in other sectors, such as finance, publishing, media and tourism, offering a wealth of opportunities for those seeking IT Director jobs.
Companies based in Edinburgh today include Edinburgh University Press, The Scotsman, HBOS, the Royal Bank of Scotland, Scottish Widows, Rockstar North and Caledonian Breweries.
In addition, the city hosts the Edinburgh Festival every year. Comprising a number of different events like the International Festival and the Edinburgh Fringe, this is a month-long celebration of music and theatre, comedy and the arts.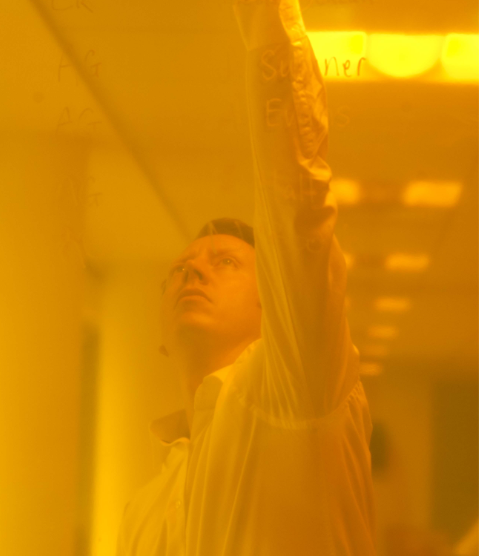 Whether you are a client or a candidate, getting to know you helps us to understand and anticipate your needs. Why not get in touch and see just what we can do for you today?