Learning and Development Manager - St Helens
Learning and Development Manager Jobs
All good companies base their HR strategy around retaining and attracting the best talent, and a big part of this goal is their commitment to learning and development throughout the business. The best employees demand it, but there are sound business reasons for keeping L&D up to date. To prevent grand L&D strategies from fizzling out once they leave the board room, however, it's essential that learning and development managers are appointed to ensure the strategies are put into action, hence the need for good learning and development managers.
Depending on the size of the company, the learning and development manager either reports to a director of L&D or the board in general and may have a degree of autonomy when it comes to designing and implementing strategies. The L&D manager is judged on how well she or he delivers the KPIs laid down by the organization, which usually revolve around talent retention and performance of the department they oversee. Learning and development management is a great step in the ladder towards directorship, as it can shine a light on the manager's ability to interpret strategies and put them into action.
The skills required
While previous experience of learning and development management is often preferred, many companies consider experienced HR professionals who have dealt with all aspects of L&D, such as appraisals, examinations, assessments and personal development programmes and have put these into action for a busy company.
You should have a rounded set of skills on the current best practice in the field of learning and development gained through continuous learning on the back of some appropriate qualifications. An ability to demonstrate that you can manage people in a methodical and consistent manner is also required – for example you need to keep on top of qualifications that may expire and ensure they are re-sat and renewed as appropriate. Experience of working in the same field is also advantageous.
Typical roles we recruit for
ROLES
Learning and Development Manager Jobs in St Helens
As towns go, St Helens is relatively new, only being formally declared a town in the middle of the 1800s as a result of the rapid growth and joining together of a number of small villages and hamlets. It's fair to say that St Helens had a good Industrial Revolution, with good coal mining, chemical works, salt mining, lime and alkali extraction and copper smelting going on in the area. But all this was overshadowed by St Helens's reputation as a glassmaking town, with several huge factories contributing to the success.
Glassmaking and coal mining survived as a large employers up until the 1980s and early 1990s, but it these associations have more or less left the town now, except for Pilkington, which remains in the town.
St Helens now exists as a mainly residential town, with retail and entertainment playing a large part. As well as a thriving town centre there are several retail outlets and supermarkets for big-name brands. It's also in the commuter belt for both Liverpool and Manchester, and is well served by road and rail. The blend of industry and residential trade does create the opportunity for Learning and Development Manager vacancies to appear in St Helens, and we have found several of these or related placements in recent years.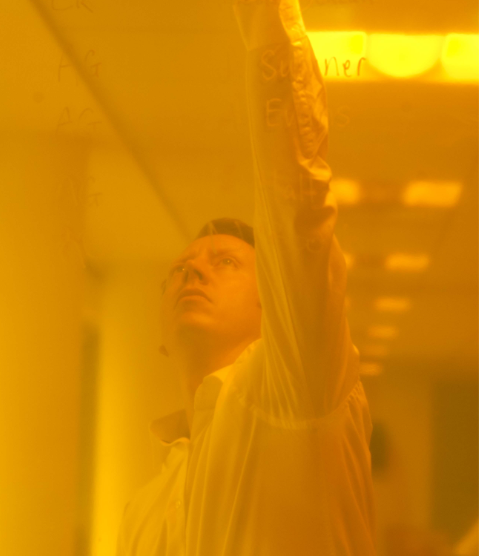 Whether you are a client or a candidate, getting to know you helps us to understand and anticipate your needs. Why not get in touch and see just what we can do for you today?