Logistics Controller jobs
Running short on any particular good can have a long-lasting knock-on effect in a busy warehouse or logistic depot. Keeping warehouses stocked, vehicles delivering and profits coming in is the job of the logistics controller. He or she will need to make sure that when a lorry or van turns up, the delivery earmarked for them is ready to go, whether it's pre-bundled or taken from the shelves ad hoc.
The logistics controller will often be in charge of a team dedicated to reporting potential shortages or overstocking, breakages or losses and placing orders internally or externally to achieve balance. In such cases the role will have many management characteristics, so relevant skills will be required.
Where specific legal issues cover the particular goods being distributed in the depot or warehouse, the logistics controller will be expected to be up to speed with them when they take on the role, and to maintain current legal understanding as it evolves.
An ongoing drive to find efficiencies in the logistics operation will also be required. In some cases the controller will have a budget of their own and can implement efficiency savings as long as they do not impact on the business mission and customer satisfaction.
The skills required
When running a team, staff management skills will be required, mainly an ability to delegate work, resolve grievances and perhaps perform interviews and select new members. The correct personality for this work will therefore be essential.
A quick-thinking, analytical mind will also help, as different types of stock will take varying amounts of time to be delivered and a good deal or forward planning will be required if shortages are to be avoided. With much of the reporting, ordering, dispatch and stock checking being computerised, good IT skills, especially on the most common office software solutions, will be required.
Logistics Controller Jobs in Avon
Located in the west of England, Avon is a region that was once designated a ceremonial county and was named after the River Avon.
In 1996, the borders were redrawn and the region ceased to be an official county - it's now covered by a number of local authorities, including Bath and North East Somerset, North Somerset and South Gloucestershire, as well as the City of Bristol.
The region has long played an important part in the country's history and economic growth, particularly since it was home to the port of Bristol. From the 14th to 19th centuries, it processed cargo from around the world, particularly cotton and tobacco from America.
These days, opportunities for Logistics Controller roles in Avon can be found in a wide range of industries. There are numerous electronics and tech companies in the region, while the financial, communications and shipping industries also play a big part in the local economy.
One major employer is Defence Equipment & Support, which specialise in procurement for the MoD. Meanwhile, the aerospace industry holds a prominent position in Avon, with companies like BAE, Airbus, Rolls-Royce and Marconi having facilities in the area.
The Avon area is home to a number of universities and NHS trusts, while the tourism and retail sectors are also thriving, particularly in the larger towns and cities.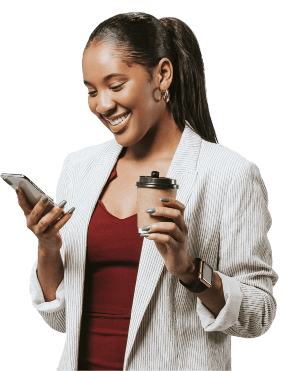 Cast UK's logistics opportunities
Whether you're moving house, looking to change employer or are simply seeking a change in career, get in touch with Cast UK's recruitment consultants who can help you take the next step.
We work with many employers around the UK to ensure positions are filled by the most skilled people. This benefits both parties by offering quality candidates and a greater likelihood of job satisfaction. We only employ people with experience in procurement, logistics and supply chain, and our founders were from this background.
To find out more about the regions and cities we serve, and how we can help you with your search for a fulfilling career, please give us a call.
To find out more about how Cast UK can help you recruit a Logistics Controller for your business or find you a job as a Logistics Controller then contact one of our consultant team on 0333 121 3345.
Contact us
Similar roles we recruit for
ROLES