Logistics Manager jobs
The role of a Logistics Manager can encompass a variety of tasks, depending on the nature of the business and the particular responsibilities of the job.
As a Logistics Manager, you may be overseeing charges such as warehousing, transport, compliance, process standardisation and inventory control - or a combination of different elements of the supply chain.
In any case, the job plays a key part in business success and you will be responsible for keeping costs down, sticking to agreed schedules and helping ensure client satisfaction - both internally and externally.
Of course, every Logistics Manager job is different, but typical tasks include developing processes, implementing strategies for best practice and seeking ways to make improvements. You will also need to report on key performance indicators and deal with any issues that may arise in your areas of responsibility.
The skills required
Successful candidates will usually have a minimum of three to four years Warehousing or Transport Management experience. Communication, organisation and negotiation skills are all essential and a good understanding of the various technologies, computer software and systems used within the industry is a must.
Those applying for jobs as Logistics Managers should also be excellent leaders, able to delegate tasks effectively and comfortable reporting and presenting to stakeholders, employees and clients.
Logistics Manager Jobs in Reading
Situated in the Thames Valley where the Thames and River Kennet converge, Reading is a town in south-east England known as a centre of commerce and an excellent choice for those seeking Logistics Manager vacancies.
The area was first settled in the 8th century, the local abbey was founded in 1121 and by 1538 Reading had become one of the largest towns in the area. The region thrived on the wealth generated by trading cloth until the English Civil War.
With the dawn of the Industrial Revolution, Reading was again making a name for itself, this time with a combination of ironworks and brewing.
The region benefited from improved trade with London due to the building of better roads, the establishment of various railways and the opening of the river to boat traffic. Indeed, the Kennet and Avon canal was opened in 1810, which meant that goods could travel by barge all the way to the Bristol Channel.
Fast forward to today and Reading is a centre for technology, finance and retail.
Top companies headquartered in the town include ING Direct, Yell Group and BG. Meanwhile, Prudential, PepsiCo, Holiday Inn, Bang & Olufsen, Intel, Cisco, Symantec, Nvidia, Virgin Media, Xerox and Verizon all have offices in Reading.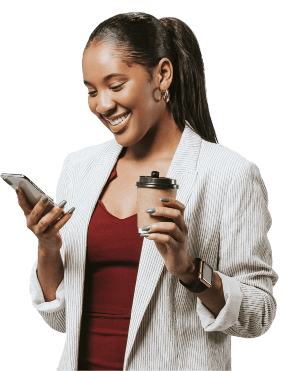 Discover Logistics Manager roles with Cast UK
Cask UK is a leading recruitment consultancy, specialising in logistics, supply chain and procurement. We are committed to helping our clients and candidates find the best match for their needs.
Each member of our team has worked in these fields themselves, so they have a good understanding of what makes a successful applicant for a particular role.
In addition, our regional experts have specialist knowledge of specific locations in the UK - from the job market to the top employers in each area. The advice and assistance they provide can be extremely useful during the job search, helping to ensure you find a role that matches your skills, qualifications and career plan.
So if you're ready to take your next step on the career ladder, look no further than Cast UK. Contact us today to find out more about the locations where we recruit and how we can help with your job search.
To find out more about how Cast UK can help you recruit a Logistics Manager for your business or find you a job as a Logistics Manager then contact one of our consultant team on 0333 121 3345.
Contact us
Similar roles we recruit for
ROLES