PMO Analyst Jobs
Large projects can become incredibly complex, and with complexity comes confusion and a tendency to let inefficiencies creep in. That's why the project management office (PMO) analyst is brought in. He or she is tasked with monitoring the data flowing through the process and identifying weak spots, inefficiencies and other problems that are causing unnecessary costs to mount up. Often, the PMO analyst is required to audit a process and come up with a set of standards that become the goal of those involved in the process, and then he or she will ensure these standards are met.
The PMO analyst usually oversees the project support officer and they collectively support and maintain the project management, and often report to a project manager or director who should act on the PMO analyst's recommendations. PMO analysts can be on short–medium-term contracts as they oversee a particular change or transformation, or they could be full-time employees imposing constant improvement and efficiencies on an ongoing process.
The skills required
Depending on the role and the industry, some companies demand experience in industry-standard methodologies like PRINCE2 or similar as a basic qualification, whereas others will be happy with a proven record of process improvement through analysis. The handling of data is the PMO analyst's most important individual task. You should know how to collect process data accurately and to maintain it clearly and accessibly. You also need to understand how to interpret the data so that you can start putting reparative measures in place.
You probably won't be sitting looking at dials and graphs all day – you will be getting out into the workplace and talking to people about their processes and problems and thus identifying issues. This can be more telling than any raw performance data. Experience in the same industry as the business will be of great assistance if you are to quickly get up to speed with how it works.
Typical roles we recruit for
ROLES
PMO Analyst Jobs in Woking
Woking is a town in London's commuter belt, about 21 miles (34 km) from the centre of the capital. It is a prosperous town with a population of about 60,000 in the town itself, but its borough as a whole is home to around 100,000. The Kenwood electronics company was founded in the town by, you guessed it, Ken Wood.
The town has international fame thanks to motor sport. It has been home to McLaren racing since the 1980s after moving from Colnbrook near Heathrow Airport. The racing division of McLaren has a fantastic facility for building its Formula One racing cars in the town, and they have recently opened a state-of-the-art factory for building their road cars, one of which wouldn't leave you much change out of £200,000. Both factories are notable by their cleanliness, which makes the average operating theatre or satellite laboratory look a little grubby.
Woking is well served by road, rail and air, and its hi-tech industries mean that expertise in many fields is often sought. For our part, PMO Analyst vacancies have been filled of late, and development seems to be continuing apace.
There are a couple of notable references to Woking in popular culture. In HG Wells's The War of the Worlds, it is Horsell Common, just north of the town, where the aliens first land, and the town has a 7m high tripod statue in honour of this distinction. Wells wrote the story whilst staying in Woking. It was also the birthplace of The Jam's Paul Weller, and was the inspiration for their hit single A Town Called Malice. Comedians Sean Lock and Harry Hill and TV cook Delia Smith were also born here.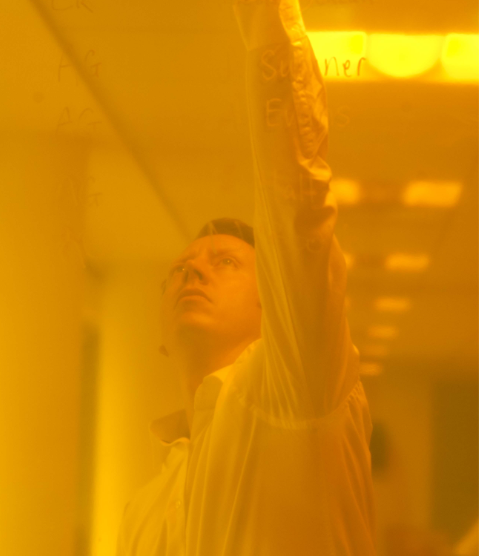 Whether you are a client or a candidate, getting to know you helps us to understand and anticipate your needs. Why not get in touch and see just what we can do for you today?