Portfolio Manager - Leicestershire
Portfolio Manager Jobs
Business change and transformation has to be thoroughly planned, organized and monitored during execution if they are to be successful and efficient. A team needs to be put together, and progress needs to be regularly reported to the board. In many companies the portfolio manager is the person with these responsibilities. They oversee several workstreams or perhaps an entire company's ongoing programmes, depending on its size.
The portfolio manager is also a line manager of the team putting the programme into action, including its analysts. How or she is in regular contact with these practitioners and acts as the channel of communication between the process staff and the board. Because he or she is in charge of several workstreams, they also need to monitor how they influence and interact with each other. The job carries a good deal of responsibility as the head of process.
The skills required
Portfolio managers are highly experienced business change and transformation professionals, and companies need to see a solid track record of delivery of multiple simultaneous workstreams to qualify for the position. You need a methodical and logical mindset too, as you are overseeing workstreams that could be distant geographically or in terms of physical similarities, where confusion can sink portfolio managers who are not on top of things.
Experience of managing portfolios in the same sector as the job advertised will be a distinct advantage, as differences between sectors can make a huge difference to how a project is managed. While most companies demand experience in a management role, others recognize that managers have to start somewhere and are looking for experienced deputies, senior staff and other such positions so they can absorb them into their own company structures.
Typical roles we recruit for
ROLES
Portfolio Manager Jobs in Leicestershire
Located in the East Midlands, Leicestershire shares borders with a number of counties, including Derbyshire, Warwickshire, Lincolnshire and Northamptonshire.
Some of the main settlements in Leicestershire include Loughborough, Mowbray and Hinckley. There's also Leicester, which is situated right in the middle of the county and serves as the county town. All of these places offer a variety of Portfolio Manager opportunities.
Farming, textile manufacturing and food manufacture have traditionally played an important part in Leicestershire's economy. What's more, various cheeses and pork pies are said to have originated in the area.
As far back as the 14th century, the region has been a centre of industry, with early specialties including bellfounding, sand casting and stained glass. This continued throughout the 19th century, with projects including Great Paul, the largest bell in Britain, which once hung in St Paul's cathedral.
The engineering past of Leicestershire continues to thrive today. Noble Automotive, known for its high-performance sports cars, has its headquarters in Leicester. Meanwhile, Triumph Motorcycles is based in Hinckley.
Just some of the many companies based in Leicestershire include Pukka Pies, Everards, Stead & Simpson, Shoe Zone, AstraZeneca and 3M. There's also the Masterfoods factory, which produces a variety of pet foods.
Meanwhile, the East Midlands Airport is located in Leicestershire, so a number of freight and distribution companies have facilities in the area, including UPS, DHL and TNT.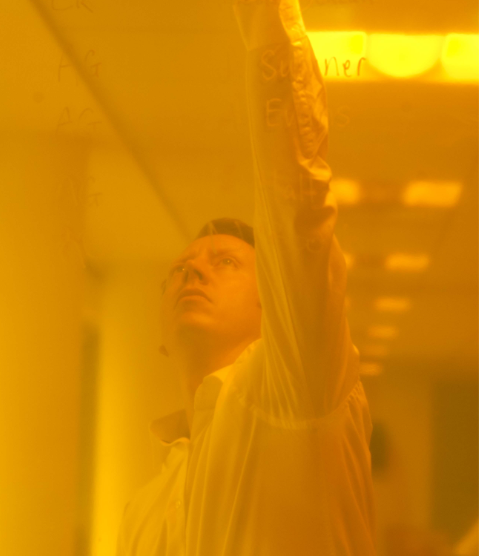 Whether you are a client or a candidate, getting to know you helps us to understand and anticipate your needs. Why not get in touch and see just what we can do for you today?